Happy Friday everyone!
Although it's the end of the week, we thought you might enjoy this tasty little nugget before the weekend.
Did you know that Zazzle has a tool that will allow you to upload images in bulk?  Say what!!?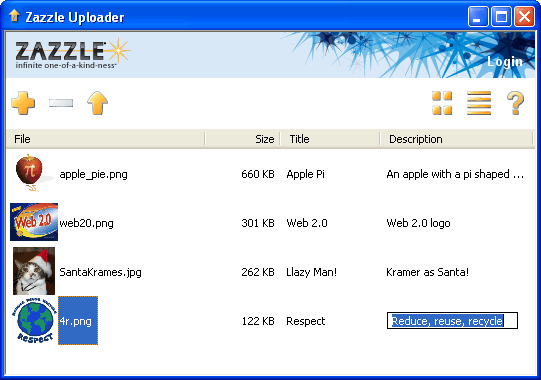 Would you like to upload more than 5 images at a time?  Want to upload 100 images to a specific set in one of your stores?  No problem!  Just download and install the Zazzle Bulk Image uploader, select the images you want and upload away!
Keep in mind that this uploader is for PCs only.  Sorry mac users!
Here are the links to get you started:
To download the PC only Bulk Image uploader click here
To read more about install requirements and how to operate the uploader, click here.
Have a great weekend and happy uploading!