Kris, of the design firm Kustom by Kris, has been a Zazzler since 2006. She was kind enough to answer some questions about her inspirations, her new design studio, and her time with Zazzle. Check out the interview below and don't forget to check out her store KrispysKingdom!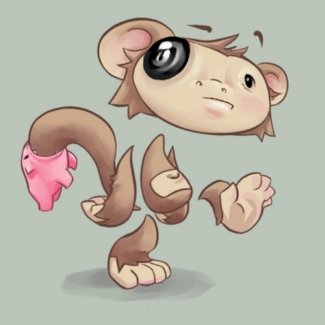 Zazzle: First off, tell us a little bit about yourself.
Kris: I'm a California girl finding success in the Midwest. Between being mom to three kids (14, 6, and 2), planning my 2010 wedding, and breaking my toes while playing tag with my cat, I am opening a design studio and consignment shop in the downtown shopping district. Customers will be able to browse and purchase handmade crafts, as well as see many of the designs I have created for clients. Dominating my live-action portfolio will be many products I have purchased from Zazzle! When I'm not creating new designs, I like to drive my '07 Mustang (I'm a car lover), go off-roading, watch tons of movies, and stalk bakeries.
Zazzle: What's your inspiration for your designs?
Kris: First and foremost, my family inspires me. Every funny t-shirt in my store is something that my fiancé or kids have said. My business cards are inspired primarily by trends and my wedding products are designed for me (i.e. I design what I would use myself and if others like it, then that is an extra bonus).
Zazzle: What has been your favorite design you've created, and why?
Kris: It is hard to pick just one! I'm super picky and it seems my favorite design changes every month or even week when I create something new. The design that is closest to my heart is the set of Portrait Prints I created of my daughter (http://www.zazzle.com/talula_divine_birth_print-228025327469446922) and niece (http://www.zazzle.com/talula_divine_flowers_birth_print-228590185140047753). The one of my daughter is hanging in my dining room and the print of my niece will be hung in my design studio for the August 1 opening.
Zazzle: What is your favorite Zazzle feature? How do you use it?
Kris: I would have to say my favorite feature is the beta Advanced Customization. I used the Zazzle Store Builder, which is awesome, but it is easier for me to make my Zazzle store look like my website and integrate the two. It saves me so much time!
Zazzle: Do you have any fun stories about being a seller on Zazzle?
Kris: I don't really have any fun stories about Zazzle, but I would like to thank everyone for making me feel like I am part of something greater than myself. I feel like I have made some awesome online friends. Their support and encouragement has definitely contributed to where I am today as a Pro-Seller! Oh – and Steve, A.K.A. softproduct, made a YouTube video about the Contributor Toolbar that I created. It is hilarious!
Zazzle: What got you interested in selling your art on Zazzle?
Kris: I started creating designs for Zazzle's products so I could have creative control over something. I have been creating designs for others since 2003. I started with website design and construction, which has lead to designing products for all occasions, logos, and marketing materials. After three years of only designing what my clients told me to design, I was excited to find Zazzle and have the opportunity to create new designs based on what I like. Now my Zazzle store is an extension of my portfolio and shows potential clients the true extent of my creative style.
Zazzle: What tips can you give someone who is just starting out on Zazzle?
Kris: If you are looking for a successful second (or first) income from your store, you have to take it seriously and treat it like a 'real' business. I opened my store July 23, 2006, but did not start earning a regular monthly paycheck until I considered Zazzle part of my everyday routine late last year. Also, keep your designs fresh and create each design individually for the product you intend to place it on. Remember quality over quantity.
Thanks Kris!