Nick, from the Zazzle Store Bartonleclaydesign, was kind enough to sit down and answer some questions about his experience here on Zazzle. Check out the interview below and don't forget to check out his store Bartonleclaydesign!
Zazzle: First off, tell us a little bit about yourself.
Nick: I've Always been interested in design. At school I won a design award for a packaging product (much to my surprise at the time) which fueled my interest further, I went to college a total of 4 times ending in 2002 (one of which was studying… rather randomly… Engineering Technology!). From there on I dabbled in creating illustrations and producing printed literature (Brochures… leaflets etc.).  I also created websites for a short time.  I drifted away from websites and more onto printed apparel and literature in more recent years… and here I am today.
I also Mountain bike, Play the electric guitar and am a amateur photographer
For me my experience has been series of stepping stones, some unplanned and random and some planned… but all kinda fun!
Zazzle: What's your inspiration for your designs?
Nick: My Inspiration for my designs comes from all manner of places; note the varied nature of them! Space, Science and Technology, places and people.  A good proportion also comes from recent or upcoming news events, a great example of this is the 150 year celebrations of Big Ben… that famous clock tower in London, my home city, it's a great way to be topical… offer new and unique merchandise that people really want. Sometimes I simply have a random thought or idea… sometimes it works out… sometimes it doesn't!
So as in my nature, my work and creations are pretty random, I like it that way.
Zazzle: What has been your favorite design you've created, and why?
Nick: Hard question, I have an archive of many designs and they're all varied… some I love and some I don't love so much, so it varies from week to week. The best designs, without doubt are the ones that I have to slave over for hours and hours, most of which always hit that bit where I wonder if they're going to work or not!  So my favorite designs are Odyssey, That Girl (and to be honest, probably a few others!) why? Well, these are the hardest to draw and the most time-consuming to create, but definitely to most satisfying to complete.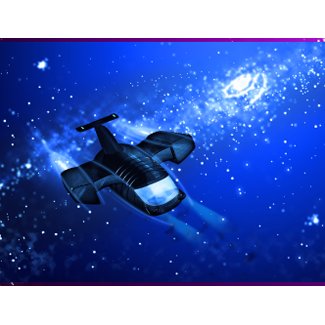 Zazzle: What is your favorite Zazzle feature? How do you use it?
Nick: The Bulk up-loader has proven useful, it integrates very well with my system (I am a bit of a tech-geek) it's never failed on me… it just gobbles up every design I throw at it.  I have to say it is incredibly reliable in my experience. One thing I have often commented on is the generosity of Zazzle… I have never ever been not able to upload any design… so the bulk up-loader gets a right royal thumbs up from here.
Zazzle: Do you have any fun stories about being a seller on Zazzle?
Nick: Well nothing that will blow you away I have to admit, unless you're a nerd and the hilarious incident when I mixed up two designs… oh how I laughed.  I did order a mousemat a little time ago… on a design that was not intended particularly to go on anything… let alone a mouse mat.
Because Zazzle has a handy yellow triangle if a image is over-sized (and will look dreadful on a product – pixilated and blurred!) I knew that this image fitted, but it wasn't till the item arrived (which also gave me a feel of the quality of the product, packaging, etc.) that I was very pleased. The item had a nice bespoke quality, packaging was packed with care, and the design (one of my first on here) looked rich, vivid, and crisp. Incidentally, the mat had a satisfying weight to it also… I really cannot emphasize how good the quality is. Normally it is a bit of a pain to get designs printed, it was simple, affordable, and very high quality… not so much of a fun story, more so a fun product.
Zazzle: What got you interested in selling your art on Zazzle?
Nick: Well, by accident, I wanted a place to perhaps sell some designs online, and I think I read a review on a random site and it went on from there. At this time Zazzle wasn't yet UK based, but was having a UK launch contest competition to "open" up a British store (which I entered) which really encouraged me to stick with it, and it went on from there. I guess that was good timing.
Zazzle: What tips can you give someone who is just starting out on Zazzle?
Nick: Well I would say be unique… offer something different and brag about your uniqueness. In a way this is easy, because everyone is different and offers something unique. I guess I would encourage people to create designs, or photographs that we have not seen before.
Use the forums – It's a great way to network, and also offers valuable tips and tricks. As ever with anything online, things are always changing, updating, improving… and sometimes not… ask questions, voice your views, you may have an idea that will be used… don't stay quiet… cause a fuss and get involved.
Most excitingly of all – use the advanced customization…trust me this is a goody… sometimes I even snigger to myself at the amount of freedom they let you have! It may look kinda scary for the novices, but it's really not too bad… all of that CSS, XML and gobbledygook! Check it out; you don't have to re-write lines and lines of code.  For my store, I think I changed about 5 things… less is more.  I can hardly express myself in telling people how this great new feature can be exploited… it really is great.
Thanks Nick!