Lisa Marie talks with us about the inspiration behind her 4 shops, and her favorite moments being a Zazzler.  Check out the interview below and be sure to check out her stores: LisaMarieDesign, LisaMarieArt, BawlingBunny, and Snapikat!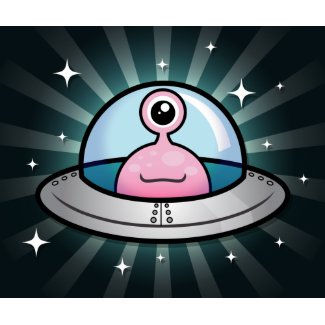 Zazzle: First off, tell us a little bit about yourself.
Lisa Marie: I live in the North-East of England, UK and I first found Zazzle in July 2008. I quickly became a self-confessed Zazzle Addict and gave birth to 4 childr…ahem… I mean stores: LisaMarieArt, LisaMarieDesign, BawlingBunny & Snapikat. I'm so addicted to Zazzle that I find myself endlessly tinkering with my product lines and tweaking my stores when I have no new designs to upload. Zazzle time is 'My time', and I like nothing better than Zazzling with a nice cup, better make that a large mug, of tea and a few chocie biscuits!
Zazzle: What's your inspiration for your designs?
Lisa Marie: I get inspiration from all kinds of places. Personal experiences, news and current affairs, my family, dreams, nature… The list is endless but my main inspiration, and the thing which keeps me creating, is the knowledge that there are people out there all over the world that see my designs as being so good that they actually want to buy them! I always feel so humbled when I recieve those golden emails that say 'Your products have been purchased'. As long as I have the ability to create and can make someone happy because of my creativity, then that is all the inspiration I need!
Zazzle: What has been your favorite design you've created, and why?
Lisa Marie: Oh my! I have so many designs it's almost impossible to choose a favourite. They are all favourites in their own little way and I can't just pick one so I've chosen 2 to share with you. The first is Sheep Dreams from my hand-painted art based store LisaMarieArt. I've picked it just for the simple fact that it's one of my fave paintings… it's also happens to be one of the very first things that I sold on Zazzle. My second is 'I'm not Fat…' from my vector design based store LisaMarieDesign. I'm a traditional paint and paper artist by trade and this was one of the very first designs I attempted on the computer so it's a little bit special.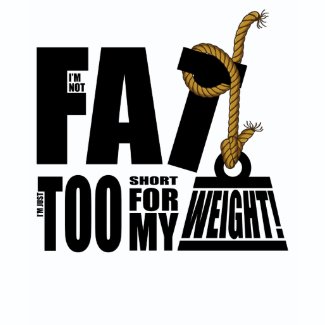 Zazzle: What is your favorite Zazzle feature? How do you use it?
Lisa Marie: There are so many features I love but my favourite is definitely the Advanced Store Customization. I know a lot of people avoid this feature because it does require knowledge of HTML, XML and CSS but ultimately it is a fantastic feature to have and everyone should try and get to grips with it. I've used it to build my own identity and presence within Zazzle and it's given me the freedom and ability to do things that aren't possible without this feature. Being able to separate yourself from the other store owners is great! I'm still playing around with it!
Zazzle: Do you have any fun stories about being a seller on Zazzle?
Lisa Marie: I don't really have any fun stories to share… Unless you want to hear about the numerous occaisons I've almost wet myself with laughter while reading other members threads in the forum! Or the time when I almost injured myself doing an over enthusiastic merry dance when I recieved my very first 'Your Products Have Been Purchased' email! I've only been here a year so I guess I'm still in my Zazzle infancy and I've no doubt that I've got plenty of fun stories to come!
Zazzle: What got you interested in selling your art on Zazzle?
Lisa Marie: I'm primarily a cat and animal artist and I became interested in Zazzle after wanting to find a way to offer my artwork to people in another format. People don't just collect art for their walls and I wanted to be able to offer people the chance to own mugs, clothing, magnets and other products that feature my artwork. However, I didn't want the hassle of having to produce them all myself, but I still wanted to earn something. So after hearing about print-on-demand websites and doing a lot of research and review reading, Zazzle came out tops for me. I now have 4 stores and the rest is history!
Zazzle: What tips can you give someone who is just starting out on Zazzle?
Lisa Marie: This is a tough one. There are so many things which need to be considered when you start your own little Zazzle empire. I'd be here all day listing them, so here are my top 5:
#1. Have a user-friendly, well presented and inviting store front.
It can be as simple as a few words, or you can go crazy and make a store front full of images to promote your product lines. Just remember to present your information in a professional manner and use colours which are easy on the eye. I see too many stores which look like MySpace and go overboard with flash panels, clashing colours and music players!

#2. Quality over Quantity.
This is kind of an extension to tip #1 and a must if you want to be successful at Zazzle. You might have a quality store front but unfortunately it's useless without the quality goods to fill it! Which suprisingly leads me nicely into tip #3…
#3. Get in to the habit of Self-Critiquing.
I'm a naturally fussy person (sometimes too darn fussy) and won't upload a design unless I'm 100% happy with it. If everybody did this I've no doubt we could make Zazzle, and therefore our own Zazzle empires, even more successful. I see too many designs which have been slapped on a product with no thought process behind them. Think before you press the 'Publish' button. Ask yourself these questions: Does the design fit the design area? Would I buy it if I was the customer? Is the design suitable for the product you're putting it on?.. Don't just slap a #1 Gynecologist design on a dog tee!
#4. Self Promotion.
It's important to promote your store outside of Zazzle. There are lots of ways you can do this and it will drive more customers to your store in the long run. Join Squidoo and write a lens. Start your own blog. Buy your own products and wear them about town. Put a link to your store in your email signature. Open a Twitter account. Use the share feature on your products to get the word out. You'll only get back what you are prepared to put in. Promotion, promotion, promotion is key!
…and finally!
#5. Be patient.
You aren't going to become a Zazzle millionaire over night. You may be one of the lucky ones and see sales within a few months or it might take a year. Just remember that it takes time for people to find you even with self-promotion, so just hang on in there and enjoy the ride!
Thanks Lisa!