Jen, from the Zazzle Store colourfuldesigns, was kind enough to sit down and answer some questions about her experience here on Zazzle. Check out the interview below and don't forget to check out her store Colourfuldesigns!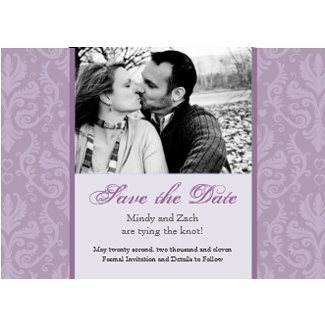 Zazzle: First off, tell us a little bit about yourself.
Jen: I am a full-time stay at home mother. I run a daycare during the day and I design on Zazzle in my evenings. I graduated from College with a three year business diploma. My husband and I have been together 5 years, and we are the proud parents of two beautiful children, both under the age of 3 years old. I live in the beautiful North ~ Ontario to be exact! I love to play volleyball, basketball and baseball in my spare time.
Zazzle: What's your inspiration for your designs?
Jen: I'm inspired by everything around me. I've loved the arts since I was a little kid ~ when I see bold, vibrant, fun patterns I get this drive inside of me, it's what makes me want to come up with cool and fun products that are unique and modern.
Zazzle: What has been your favorite design you've created, and why?
Jen: I really don't have a favorite design. When I go into "The Zone", time stands still and my favorite design is usually my final product. Once I am finished creating that particular design, everything kinda just starts all over again.
Zazzle: What is your favorite Zazzle feature? How do you use it?
Jen: Believe it or not? I'm still quite the rookie, so I have yet to grasp all of the fabulous features that Zazzle has to offer. I enjoy that I can place flash panels and links from my local website to Zazzle and make referral income, that's a huge plus.
Zazzle: Do you have any fun stories about being a seller on Zazzle?
Jen: I've met a wonderful group of supportive artist on Zazzle and becoming friends with other designers has been lots of fun.
Zazzle: What got you interested in selling your art on Zazzle?
Jen: I have always loved designing, but never had any formal training. I use to decorate wedding halls, cakes, design brochures, decorate interiors, but never have I had the opportunity to work for such an AMAZING company such as Zazzle.
I was actually googling something on the internet…I was pregnant, with mommy brain at the time, so I can't remember what I was searching for. For some reason Zazzle popped up on my screen and I was quite curious. I browsed around and realized that Zazzle was exactly what I was looking for. I had nothing to lose by opening shop.
I wanted to stay at home with my kids and make a little extra money on the side, so I figured I'd give it a shot.
Zazzle has been 100% "The best thing" that has happened to me since the birth of my two children.
Zazzle: What tips can you give someone who is just starting out on Zazzle?
Jen: I think people need to understand that it's important to find yourself as an artist before you start designing on Zazzle. It's very easy to get caught up in what's already out there. Once you find out what kind of artist you are, then everything just starts to fall into place. Zazzle was never about money for me, it was always about having fun and following my passion. It takes many, many hours of hard work and dedication in order to climb the pro-seller ladder, it does not happen overnight. If you are committed to your gallery and put time and effort into your products you will, without a doubt, do well.
Thanks Jen!