Lauren, who has 16 galleries on Zazzle including DooniDesigns, was kind enough to sit down and answer some questions about her experience on Zazzle.  Check out the interview below and don't forget to check out her store DooniDesigns!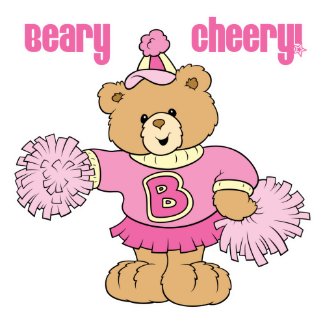 Zazzle: First off, tell us a little bit about yourself.
Lauren: My name is Lauren.  I am 33 years old and I was born and raised in New Jersey.  Designing for Zazzle is my full time job! I found Zazzle by accident many years ago,but didn't utilize it full force until a year and a half ago (so glad I did!)  I  It allows me to stay at home with my 9 month old daughter.  I also just started a site where you can purchase graphics to use on Zazzle, Dooni Graphics. I started this site because I know what it feels like to have a good idea but little capability to make an image to go with the concept.
Zazzle: What's your inspiration for your designs?
Lauren: Many things inspire my designs.  It gives me a chance to express myself like nothing else. I am inspired by everyday life.
Zazzle: What has been your favorite design you've created, and why?
Lauren: My favorite designs is my "cute oh snap gingerbread man". I like this design the best because it is both funny and cute!
Zazzle: What is your favorite Zazzle feature? How do you use it?
Lauren: My favorite Zazzle feature is the quick create.  I love that I can produce many designs and I can offer them to the public in an organized and quick way.
Zazzle: Do you have any fun stories about being a seller on Zazzle?
Lauren: My hummingbird tie was worn by Ted Danson on the show Bored to Death!  Funny thing is, I didn't even know about it until someone commented on my product to let me know it was in Entertainment Weekly!
Zazzle: What got you interested in selling your art on Zazzle?
Lauren: I went to school for graphic design and was really interested in working from my home. Zazzle = PERFECT!!
Zazzle: What tips can you give someone who is just starting out on Zazzle?
Lauren: The best advice I can give is to not give up!  I have come across so many creative and talented people that would throw in the towel too quickly.  It takes time.. oh, and it doesn't hurt to have a web site to advertise yourself.
Thanks Lauren!