Tracy, from the Zazzle Stores Phetefirst and MugUSA, was kind enough to sit down and answer some questions about her inspirations and what brought her to Zazzle. Check out the interview below and don't forget to check out her stores Phetefirst and MugUSA!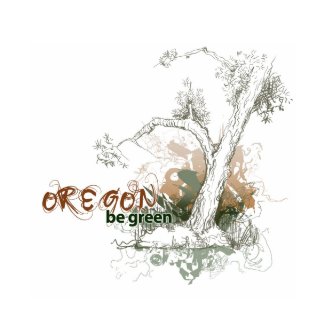 Zazzle: First off, tell us a little bit about yourself.
Tracy: I've made it a goal to do something creative every day.  It's my way of bettering the world, one pretty design at a time.  I decided the best way to achieve my goal was to major in Fine Arts; that was the only area of study that looks favorably on assignments covered in doodles.  Since I graduated, I've entertained myself with computer graphics, animation, video editing, web design, and custom framing.  Whatever I happen to be doing at any given moment, it usually involves something creative, and I love what I do.
Zazzle: What's your inspiration for your designs?
Tracy: Beer Money.  Just kidding!
I've lived in a bunch of different places, and only one of those places has ever truly been 'Home'….I've always suffered a bit of homesickness when away, and seeing Home-related shirts made me feel better. A majority of the designs I have up right now are State Names.  I don't see why showing off a little pride has to be boring or lame.  So the inspiration behind these designs has been to bring my brand of creativity and trendiness to this category. My other designs are influenced by a love for rock music, grunge elements, abstract art, and modern advertising.
Zazzle: What has been your favorite design you've created, and why?
Tracy: A little part of me might die if I actually answer this question…..I really like my Blue Graphic Circle design (just don't tell the rest of my designs, OK? Don't want anyone to feel left out…).  I love blue colors, I like the horizontal layout, and I like how clean all the elements are except for the coffee-cup ring in the background.  It's kind of grunge, it's kind of modern, it's kind of abstract…and it's for Missouri, so all of those together make for a pretty unique shirt design.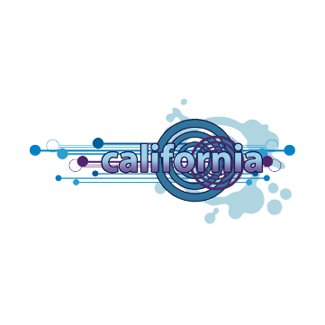 Zazzle: What is your favorite Zazzle feature? How do you use it?
Tracy: I totally dig Advanced Store Customization.  I love being able to specifically tailor everything that I show to the world, be it product or blog entry, and the website itself is a huge part of that. I'm a bit of a control freak, so this feature appeases my inner OCD angst.  It's also a great learning tool – I am self-taught when it comes to html and css, and playing around in my store's code has been great practice.
Zazzle: Do you have any fun stories about being a seller on Zazzle?
Tracy: I don't have any specific stories….my days and nights begin to blur together after so many hours in front of a computer.  I will say this:  if you are a Zazzle seller, then you have the world's best community to interact with.  The forums are filled with helpful, friendly people who are happy to provide you with information and support.   That's pretty fun to me.
Zazzle: What got you interested in selling your art on Zazzle?
Tracy: The day I realized companies like Zazzle existed was a beautiful, glorious day.  My Creations + Zazzle Marketplace = Entrepreneurial & Artistic Heaven.  It's a win-win situation for everyone, and an enjoyable one at that. I love being able to focus on design and share my creations with the world….without all the headache.  I tried out a few different POD sites but Zazzle's quality, support, and structure were the BEST.
Zazzle: What tips can you give someone who is just starting out on Zazzle?
Tracy: It's OK to not finish something. In fact, you will never be finished.  Always keep pushing yourself to make better designs, improve your tags, and increase your promotion.  But really, you'll never be done.  And that's OK.  I'd also like new Zazzlers to learn from my mistake—I got so wrapped up in tweaking descriptions and adjusting tags and customizing my store that I lost sight of the design creation process.  I kept thinking, "it has to get done, it has to get done," and for awhile I didn't create any new products.  Mix it up so you don't burn yourself out.  Now I'm back into it, and I'm very comfortable knowing that my store will never be absolutely 100% finished.  What a relief!
Thanks Tracy!