Ryan Bliss (digitalblasphemy) has been with Zazzle since 2001, and was kind enough to answer some questions about his experience here at Zazzle. See below for the interview, and be sure to check out his Zazzle Store, digitalblasphemy.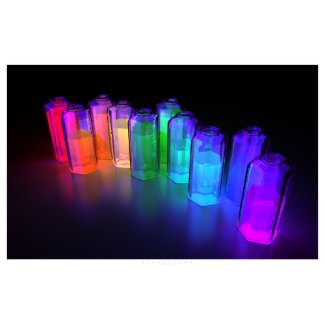 Zazzle: First off, tell us a little bit about yourself.
Ryan: I've been creating digital art (self-taught) since the mid-90s and my gallery has been one of the more popular wallpaper destinations for over 10 years. I'm married to a wonderful woman and have two energetic boys (6 and 3) who do their best to keep me from working in my studio.
Zazzle: What's your inspiration for your designs?
Ryan: All of my product designs come from the wallpapers that I post in my gallery at http://digitalblasphemy.com/. The inspirations for those are many and varied. I've done over 700 of them since starting the site back in 1997 so if I drew inspiration from only one source I would have tapped out a long time ago.
Zazzle: What has been your favorite design you've created, and why?
Ryan: I think my favorite is a piece called "Haiku", which depicts an autumn leaf landing on a clear pool of water. I think the piece captured the essence of autumn and the title fit it quite well. It's one of my users' favorites as well. Probably my most popular piece has been my glowing blue mushrooms entitled "Fluorescence".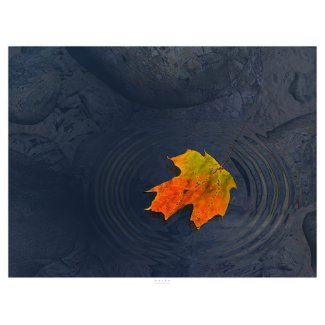 Zazzle: What is your favorite Zazzle feature? How do you use it?
Ryan: The Zazzle Star of course! Most of the traffic coming to my store comes from my web gallery so the Star is vital to my business.
Zazzle: Do you have any fun stories about being a seller on Zazzle?
Ryan: The whole experience has been a blast. My dream is to see someone on the street wearing one of my designs.
Zazzle: What got you interested in selling your art on Zazzle?
Ryan: I was invited to sell my artwork on Zazzle by one of the founders, Jeff Beaver back in 2000 (I think it was).  At the time I was looking for a solution where I could offer prints of my work to my site visitors.  The only option open at the time meant having a printer print up an inventory and then hoping someone bought the prints. Zazzle was a godsend to me in that I didn't have to do anything other than give Zazzle the images and tell people where to go. That means more time for me making artwork.
Zazzle: What tips can you give someone who is just starting out on Zazzle?
Ryan: Get your link out there anyway you can, don't rely on the Zazzle directory by itself to sell your products.
Thanks Ryan!