Debbie, from multiple Zazzle stores —  a few of which include: TheSpottedOlive, TwoHeartsShoppe, and MinkiDeluxe — was kind enough to sit down and answer some questions about her experience as a Zazzler. Check out the interview below and don't forget to check out her stores TheSpottedOlive, TwoHeartsShoppe, and MinkiDeluxe!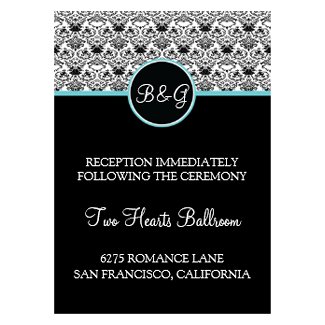 Zazzle: First off, tell us a little bit about yourself.
Debbie: I'm Debbie from The Spotted Olive™, Two Hearts Wedding Shoppe™, Minki Deluxe™ and numerous other shops on Zazzle. I was an Air Force brat and traveled around the world and got to live in some pretty cool places like Germany and Okinawa, Japan as a kid. I am a professional graphic designer with over 14 years of creative experience in the hospitality, vacation rental, real estate, and leisure industries. My work on ads, logos, catalogs and other print media has garnered numerous awards as well as providing me with a great deal of pride and satisfaction. Although my design style is very simple and clean, there is an element of complexity and great thought put into each and every design I create. I have recently taken the plunge and officially started my own graphic design business—dp graphic design, llc. It is a big and exciting step for me, with Zazzle being a large part of my business.
Zazzle: What's your inspiration for your designs?
Debbie: What doesn't inspire my designs? Everything inspires me—music, movies, humor, the planet, color, shape, pattern, texture, typography, my collection of Japanese erasers… you name it. I love to see what my brain can come up with using simple shapes, patterns, type and other graphic elements. It's not always that easy, but I enjoy the process and challenge. My designs are also influenced by how I feel or my mood at the time I am designing. Things that are funky, cute or cool will incite my creative spark; hence the tag line for my shop, The Spotted Olive™, was born.  I love things that are happy. I love things that are dark. They don't always make their way into my designs, but those qualities definitely fuel my creative process.
This brilliant quote by Paul Rand has been an inspiration and motivation to me throughout my design career:"Design is the method of putting form and content together. Design, just as art, has multiple definitions; there is no single definition. Design can be art. Design can be aesthetics. Design is so simple, that's why it is so complicated."
Zazzle: What has been your favorite design you've created, and why?
Debbie: That's a tough question. All my designs are very personal to me. I guess if I have to choose, one of my favorites would be my "Famous" design because it's creation took me outside of my design comfort zone. Another favorite would be my "useLESS" design because the message is important and I believe it is effectively communicated with the subtly, yet boldness of the graphic elements. Oh yeah, and I do love my "Me So Corny" design because it is so playful, fun and cheeky. Plus I had a great time illustrating that one. Ok, I knew I couldn't just pick one, they are all my babies.
Zazzle: Do you have any fun stories about being a seller on Zazzle?
Debbie: Hmmmm…. Fun stories. Let's see.
I recently got the chance to meet up with another fellow Zazzler (Stacy aka rdwnggrl) at a Depeche Mode concert. That was definitely fun! And, if I wasn't a seller on Zazzle, I never would have had the opportunity to meet such a super person!
I think this is fun too and is a direct result of being a seller on Zazzle… A fellow Zazzler (Marianne aka mariannegilliand) created an anime character in my likeness that she sells in her Girly Girls Club shop. I was so honored and flattered and I absolutely love her creation. Marianne is definitely among the many talented artists and designers here at Zazzle.
Additionally, I have developed a fun network of fellow Zazzle sellers that I am in contact with on a regular, if not daily basis. It's a great feeling to have the support of others who understand your plight and goals as well as Zazzle "addiction." It's always a good time to communicate with them.
Zazzle: What is your favorite Zazzle feature? How do you use it?
Debbie: Oh boy, there are so many features that I absolutely love here at Zazzle! I think I would have to say that one of my favorites is the design interface with the ability to create templates/customization. This is a feature that makes Zazzle stand out above and beyond all the other PODs. I use this feature on the majority of my products from t-shirts to letterhead. I think it's a great option for a customer to be able to personalize a product.
Zazzle: What got you interested in selling your art on Zazzle?
Debbie: Initially my introduction to the POD world was primarily as a creative outlet. It was a way for me to get a break from the constraints of corporate advertising design. I was mesmerized by Zazzle's slick design interface, customization options and the use of models to display the apparel. I thought it was brilliant and then when I discovered the stores on Zazzle were free, I immediately moved in. I opened my first Zazzle store, The Spotted Olive™, on April 3, 2008. Now I can't keep track of all my Zazzle stores! Zazzle has always been very, very intuitive and easy for me to use. I just love it and it is most definitely my POD of choice.
Zazzle: What tips can you give someone who is just starting out on Zazzle?
Debbie: Realize that Zazzle isn't a get rich quick scheme. Determine what you want Zazzle to be for you—a hobby, a second income, a business and treat it accordingly. Find the magical balance between creation and promotion, but always try to enjoy what you are doing. Remember "quality vs. quantity" and be cognizant of what you put into the marketplace; don't arbitrarily put a design on every product available—most of the time it doesn't work. As Henry Ford once said, "A market is never saturated with a good product, but it is very quickly saturated with a bad one." Respect other artists and designers whether they are Zazzle sellers or not—they work hard at what they do. Explore and develop your own talents and style. Be creative. Be inspired. Have fun!
Thanks Debbie!