Paul, from the Zazzle Stores paulstickland, truckstore & naughtylittledragon (along with numerous others), was kind enough to sit down and answer some questions about his books, inspirations, and his time at Zazzle. Check out the interview below and don't forget to check out his stores PaulStickland, TruckStore, & NaughtyLittleDragon!
Bio: Paul Stickland is an Author, Illustrator, Paper Engineer, lover of all things children's book, illustration and pop up. He is the creator of over 50 children's books, including Dinosaur Roar, Ten Terrible Dinosaurs, The Christmas Bear, One Bear One Dog, A Number of Dinosaurs, Swamp Stomp, Truck Jam, Big Dig, Big Bug Little Bug and many more.
Based in the ancient stone town of Sherborne, in deepest, dampest Dorset in England, he is the father of Rowan, Felix, Gus, Kit, Arthur and Tabitha Violet Rose (three names, one baby) and when he is not drawing daft dinosaurs, huge trucks, or making outrageous amounts of paper pop out of his children's books, he is playing and recording with his songwriter and bookseller partner Helen Harvey, and then there is that Zazzle thing…
Zazzle: What's your inspiration for your designs?
Paul: I am using artwork from some of the over 50 children's books which I have created and have been published all around the world. I have a plan chest full of artwork and if there were enough hours in the day a lot more of it would be going into Zazzle stores. I am lucky in that I control the copyright to most of my work, so I am free to use it on Zazzle. I've always wanted to put my characters on a range of quality products, so Zazzle is ideal. Having seen what works on the products, I am creating work especially for Zazzle.  I'm working on a cute new little dinosaur right now.
Zazzle: What has been your favorite design you've created, and why?
Paul: My artwork is aimed at children, so it looks great on kids products, the baby clothing is really sweet, I love the dinosaur and truck designs. But then I love the huge posters and so it seems, do my purchasers.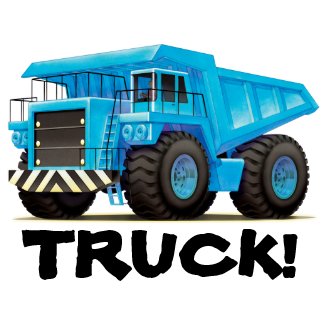 Zazzle: What is your favorite Zazzle feature? How do you use it?
Paul: Favorite? Here's several…
- The Forum. You feel part of something and advice is very generously shared. I have learnt so much, html, tagging, promotion…
- Being able to be useful in the store at any time of day or night, wherever you are!
- Zazzle has to be congratulated for its interface, given how much time we sellers spend working on our stores, it has got to be pretty solid and it is. I have pulled my hair out on a couple of occasions but that wasn't Zazzle's fault!
- What's more, the rolling improvements, driven by the incredibly supportive Forum and implemented by the backstage Zazzle techs, are constantly improving the service.
- I can see that the Zazzle store builder could be very useful. I need to learn how to integrate it in my external referring sites, like in my blog.
- It's free.
- Best of all, the emails saying…  Your Zazzle product(s) have been purchased
Zazzle: Do you have any fun stories about being a seller on Zazzle?
Paul: Not yet, I've been here less than a (very busy) year but I intend to dress my little daughter Tabitha up in dinosaurs soon and we'll see what happens!
Zazzle: What got you interested in selling your art on Zazzle?
Paul: Having been involved in publishing for the last 30 years, I am all too aware of the dangers of the traditional business model, with stock, overheads, employees, regulations etc all causing problems at one time or another, so I have always kept an eye on the Print on Demand model. This business model is being extended out into many new avenues, and rapidly. With advent of internet distribution, the whole focus of creative work has changed and companies such as Zazzle are a big part of this evolving world. The ease of being able to get ones work out to a global audience is quite a shock compared to traditional channels! Zazzle seems to have got it right in many ways, so after looking at all the other POD companies, I decided to join the Zazzle community and see where it led. The positive attitude and clear success of some of the members of this community is very encouraging. I haven't been disappointed so far and I can see very considerable potential.
Zazzle: What tips can you give someone who is just starting out on Zazzle?
Paul: Use the forum. Search and read as much as you can, it might take a while but the answer to pretty much everything is there.   Patience, don't expect overnight results.
Thanks Paul!