Zazzler fat_fa_tin talks with us about her art and her time at Zazzle. Check out the interview below and don't forget to check out her store fat_fa_tin!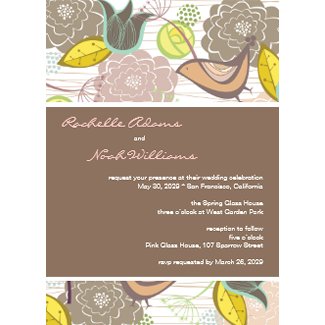 Bio: fat*fa*tin
Operates out of: Summer Forever!
Design background: I graduated with a Bachelor Degree in Graphic Design from Auckland, New Zealand. I've worked for 9 years in two separate jobs that didn't make me happy. I needed to do something that is more "me". I joined Zazzle in April 2008 and in a few months I became happy again
Describes myself: I used to do a lot of children illustration / I design, draw, sew, paint, craft and photograph / I'm into the new and the old / I love interiors and architectures / I believe variety is the spice of life
Personal interests: I have a passion for travelling / I abhor animal cruelty / I'm an open agnostic / I believe in good and bad karma / I respect life and integrity.
My travels:
Syria | Jordan | Turkey | Qatar | Egypt | Germany | Slovakia | Czech Republic | Hungary | Austria | Portugal | Morocco | Spain | India | Indonesia | Korea | Japan | Hong Kong & Macau | Australia | New Zealand | Canada | China | Malaysia | Singapore | Thailand | Cambodia | Tibet | Vietnam and lots more to go!
Artistic interests: Colours, colours and lots of colours! My art and designs are retro / pop / zen / funky + groovy / grunge / hip / chic / sweet / romantic / whimsical / cute / modern / abstract / graphic and fun! I like to create various styles as I dislike conformity. My art and designs are an extension of my personality.
My tagline: "I carry my art; I carry it in my heart."
Zazzle: What's your inspiration for your designs?
Fat*fa*tin: I am inspired by everything that surrounds me…my inspirations are drawn especially from my travels and my experiences…
Zazzle: What has been your favorite design you've created, and why?
Fat*fa*tin: My spring flowers and sakura / cherry blossom series…they are my favourite and one of my best sellers….they are also in a way connected to my "brand" name!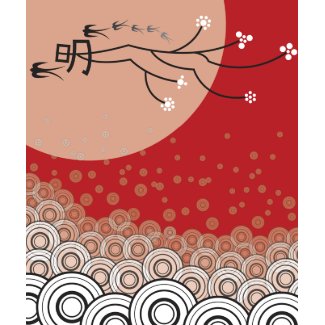 Zazzle: What is your favorite Zazzle feature? How do you use it?
Fat*fa*tin: I love the super quick bulk image upload feature and the unlimited file storage that Zazzle has…it allows me to upload files which I can extract later to create products online when I'm on the move or when my desktop is inaccessible.
Zazzle: Do you have any fun stories about being a seller on Zazzle?
Fat*fa*tin: I have fun creating and designing every single day since I started selling at Zazzle!….and that's a story

Zazzle: What got you interested in selling your art on Zazzle?
Fat*fa*tin: I was searching for the perfect channel to sell my art & design independently with the least start up cost, and also an ideal job which will give me absolute freedom & flexibility to accommodate all my sporadic travel plans..I found Zazzle, tried it and never looked back.
Zazzle: What tips can you give someone who is just starting out on Zazzle?
Fat*fa*tin: Lots of honest hard work, design integrity, good original ideas, consistency, no shortcuts…quality over quantity or if possible, quality AND quantity…do not *spazzle* and most important of all, you have to genuinely love what you do because if your "heart" is not in your art, eventually, it will show.
Thanks!