Jill, from the Zazzle store Jill311, talks with us about her inspirations, what brought her to Zazzle, and how she became a designer. Check out the interview below and don't forget to check out her store Jill311!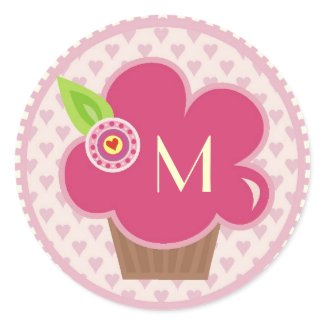 Zazzle: First off, tell us a little bit about yourself.
Jill: The first memory of me being a "designer" started when I was just a kid and my dad came home one day from work with stacks and stacks of legal-sized accounting paper (maybe he was hoping I would pretend to be an accountant!) I looked at that paper and thought it was gold, I was in heaven. I immediately started drawing all day long on this paper. It never ran out! I would draw wedding gowns, clothing, animals … I doodled constantly. My mom always drew and did calligraphy so I just followed her lead. Then in about second grade there was a school contest to see who could design the PTA flyer, I was so determined and I won (all it had was hearts doodled on it in scattered rows!) In high school people would hand me paper to design on so they could write notes on them and pass them on to their friends. I graduated in Advertising in college and my husband graduated in graphic design. He had Photoshop on his computer and I had never used it before. I thought he was going to teach me how … but he said, "nope, just use and learn!" I was calling out to Jesus every second. Uggh! I was going nuts! When I finally understood how it worked, a whole new world opened up to me. I was on Photoshop constantly. Then a few years later a local company asked me to design for them, but they used vector artwork. I told them I did now know how to do this and they said, "that's ok, we'll pay you to learn." I worked with them for over a year. That job was so crucial and important to where I am today, so thanks Big Ed and most of all thank God for Zazzle!
Zazzle: What's your inspiration for your designs?
Jill: Everywhere I go I see something that will inspire me.  I was out to dinner one night and I saw this adorable lady, she had on a black rocker tee with a button down print shirt over top, faded jeans, converse and dangling pearl earrings and I thought she's funky with a touch of elegance, that inspires me to design.
Zazzle: What has been your favorite design you've created, and why?
Jill: "Zees Sexy Safari Hott Pink" has to be my favorite because it's funky with a little bit of elegance! And I have to say I love the card with my beagle sleeping on the front and on the inside it says, "retirement rocks!"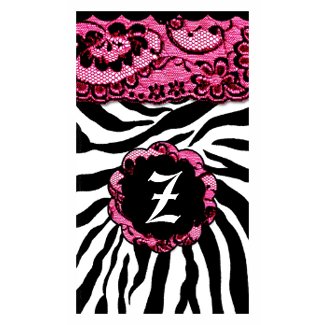 Zazzle: What is your favorite Zazzle feature? How do you use it?
Jill: That I can upload a design and the customer has color customization options. Say, they want the bride I designed to have pink or black hair, then they can customize it with the background color. If they want blue hair, they can have it blue! That's so much fun because not everyone is a blonde, brunette or red head.
I want to dive into the store customization feature – that is my next project; design just keeps getting in the way! Lol!
Zazzle: Do you have any fun stories about being a seller on Zazzle?
Jill: The best part about Zazzle to me so far is receiving messages from customers excited about what they just received in the mail. It makes designing that much more gratifying. I had a clothing business from Texas who messaged me and liked my Fashionista design and wanted me to design a belt buckle logo with zebra stripes and rhinestones … it does not get any better than that! It's not what I normally design, but I had so much fun doing it. These people are great and I consider them friends now.
Zazzle: What got you interested in selling your art on Zazzle?
Jill: It's amazing where life takes you, Zazzle was calling and I just happened to be listening … here's the story:  Business was kinda slow and I had a call from a client asking me if I designed and printed stickers, without hesitating I said .."Yes!" (I had never done it before!) As soon as I hung up the phone I went on a mad rush to the internet, typed in "print custom stickers" and voila! Zazzle popped up! I had never heard of you guys before and at first I thought you just designed an image, uploaded it and then got products sent to you. I had no idea I could actually sell my designs! I thought it's too good to be true, is this for real??? I have not stopped designing on Zazzle since that day and that's been about a year ago. Zazzle you have inspired me, it's been unbelievable. I am officially a Zazzle freak, just ask my family.
Zazzle: What tips can you give someone who is just starting out on Zazzle?
Jill: Design, design, design! I can't stop! Design is great, but you have to market yourself too. You have to learn how to drive people to your store. I need to work a little bit more in this area even though I will post my designs on facebook and I get great response from people on that site. I also tried putting myself on Squidoo, and then I thought I could be designing! Isn't that awful!?
Secondly, try to make the product easy for the customer to customize whether it's a business card, invitation, etc. – design it to where all they have to do is insert their info in a snap.
Lastly, don't quit. I almost quit two months into it and am so glad I decided to keep doing it. It's one of the best experiences I've had.
Thanks Jill!