Gilles, from the Zazzle store Gtran, has been with Zazzle since our beta days. He was kind enough to sit down and talk with us about his inspirations and the time he's had at Zazzle. Check out the interview below and don't forget to check out his store GTran!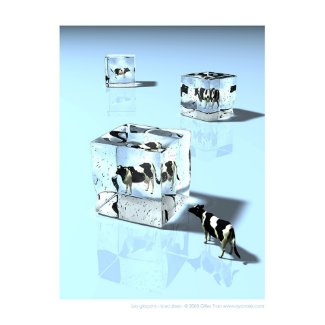 Zazzle: First off, tell us a little bit about yourself.
Gilles: I'm an agronomist by trade and live and work in Paris, France. I sometimes moonlight as a graphic designer specialized in 3D computer generated images.
Zazzle: What's your inspiration for your designs?
Gilles: Pretty much anything. There's a great deal of randomness. It may be something I saw in the street, or read in a book, or a dream. Sometimes it starts as a pure technical exercise and the idea comes afterwards.
Zazzle: What has been your favorite design you've created, and why?
Gilles: As the designer, it's hard to choose a favorite. People do like this one:
http://www.zazzle.com/loiseau_mouille_the_wet_bird_poster-228734094848376032
It's an old picture (from 2000) but as far as computer graphics go it has not aged too much.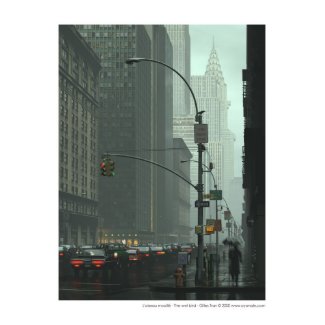 Zazzle: What is your favorite Zazzle feature? How do you use it?
Gilles: Well due to lack of time I've been quite timid in the way I'm using Zazzle. Also I don't publish very often. If I could dedicate more time to marketing I'd make a better use of tools like the Facebook Merch store or the Flash panel.
Zazzle: Do you have any fun stories about being a seller on Zazzle?
Gilles: When Zazzle introduced the Colossal format then sent me a huge (HUGE) print of one of my images. It's so big that I've never been able to put it anywhere!
Also, some years ago, someone bought a print and then sent it to me across the Atlantic so that I could sign it.
Zazzle: What got you interested in selling your art on Zazzle?
Gilles: In the late 90s my work was popular on the (early) web and people asked for prints on a regular basis. Digital prints were less common then and handling international payments was difficult so I had to turn people down. I started searching for a solution that would allow me to publish my work easily and Zazzle came at the right moment.
Zazzle: What tips can you give someone who is just starting out on Zazzle?
Gilles: Well the obvious tip is that one needs to have really good designs that stand out among the 21 millions others available at Zazzle… I started using Zazzle when the site was in beta (around 2001) with a few thousand designs. As a result I never got into customizing my gallery and marketing my work. I guess that for a newbie this has become more important.
Thanks Gilles!