Tesha, from the Zazzle Store thecuteinstitute, was kind enough to sit down and answer some questions about her art, her inspirations, and who introduced her to Zazzle. Check out the interview below and don't forget to check out her store thecuteinstitute!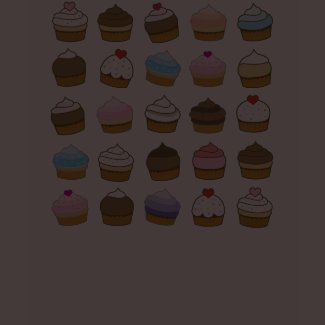 Bio: Tesha Beaudry Okolowsky is the mastermind behind the cute institute. She's been a passionate illustrator, designer and entrepreneur for the past 10 years.
Zazzle: Tell us more about what the cute institute is.
Tesha: Like a cute vanilla cupcake filled with pure rainbow joy, the cute institute fills you with happy wool in the form of eye-hugging vectors and design work that will charge your happy-battery for a long, long time. This collection of cute characters will surely make you smile and bring back the inner child in you.
Zazzle: What's your inspiration for your designs?
Tesha: Japanese culture, hello kitty, designer toys, street art, cupcake frosting, lollipops, candy wrappers, my cat, cute things in general and much much more! It stems from my love for these types of characters: Hello Kitty, The Powerpuff girls, Emily The Strange, Paul Frank, etc… And artists such as; Jeremy Fish, Julie West, Fafi, Junko Mizuno, etc.
Zazzle: What has been your favorite design you've created, and why?
Tesha: My fave so far is my new spooky cute zombie character… She's cute, adorable, and totally badass. I'm looking forward to see her printed on a skateboard deck!!!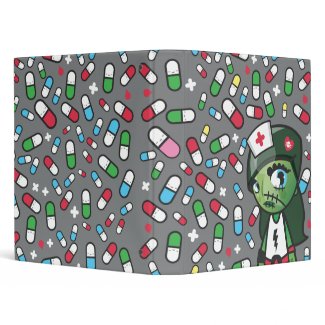 Zazzle: What got you interested in selling your art on Zazzle?
Tesha: I guess I got lucky, somebody from Zazzle contacted me a while back and was digging my art, and asked me to participate and upload as much cute art as possible. I gave it try and it's been a great experience ever since! I would never have imagined my store being this successful, and it's all thanks to you guys! (Thanks Rob! You know who you are!)
Zazzle: What tips can you give someone who is just starting out on Zazzle?
Tesha: Be creative and do your own thing!!! Keep things simple and BE ORIGINAL! I hate copycats and so should you!
Thanks Tesha!