Shannon, from the Zazzle Store wasootch, was kind enough to sit down and answer some questions about her hobbies and some great tips for new sellers. Check out the interview below and don't forget to check out her store wasootch!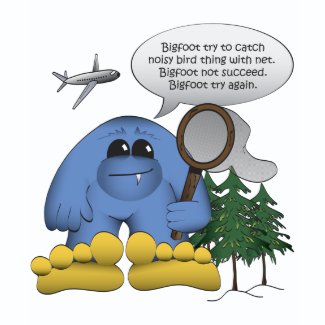 About: Why is the store named Wasootch? Well, it's the name of a picnic area in Kananaskis Country, Canada and we've always found it to be quite a fun sounding word. Then, we looked up the meaning and found it is a Stoney Indian word meaning "unique". We thought that had a nice ring to it. Finally, we started off with our cartoon Bigfoot products and thought that perhaps a Bigfoot type animal might be appropriately named a Wasootch. Lately we've been creating more wedding related designs, many of which we try to put some "uniqueness" into.
Zazzle: When and how did you first become interested in art? How long have you been making art?
Shannon: I've always been interested in art, even as a small child. Back then, I really liked cartoon art and would draw a lot of cute little characters. In elementary school, I enjoyed arts and crafts class the most out of all my classes. Once I reached high school, I made sure to fit many art and visual communication classes into my schedule. I actually thought I might become an animator professionally. Of course, thinking I couldn't really make a living off of being an artist, I actually didn't end up pursuing it as a career. I took Electronics and ended up in the computer industry for a quite a while. It was through this that I started doing web development, and the graphic design that went along with that. Eventually, it is this that led me to Zazzle, as it has always been the design work that I really enjoyed, rather than the web programming.
Zazzle: When you're not creating art, what are your other hobbies?
Shannon: I have always loved trying all sorts of new things. Right now, I enjoy hiking, traveling, running, and reading. I'm also attempting to learn Spanish and I'm finding it quite challenging. Lately Zazzle keeps me quite busy. I might have to put more time aside for other interests!
Zazzle: What is your favorite Zazzle feature? How do you use it?
Shannon: This is a tough one, as I really like a lot of Zazzle features. As just one example, I like how easy it is to take an rss feed of any of the products from Zazzle and post them on a web page anywhere or import them into a database to be used on a web page. I'm currently working on creating a site on my own domain, so I will be using this feature a lot. Also, Zazzle store builder and many of the other promotional tools really help sellers get the word out as well. It's really quite easy to post Zazzle products onto blogs and social networking sites using the tools available on the product pages.
Zazzle: Do you have any fun stories about being a seller on Zazzle?
Shannon: I would say the most fun I have is interacting with my customers when they have contacted me through my store on Zazzle. I've heard from customers all around the world and I've gotten to know some of them fairly well. Another fun part of being a seller on Zazzle is getting to tell people I often "make money when I'm sleeping". Not many jobs where you can make that claim!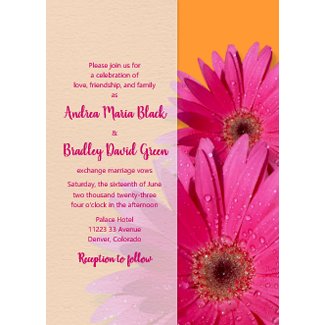 Zazzle: What got you interested in selling your art on Zazzle?
Shannon: Random luck I suppose. I was looking into ways people use the Internet to make money and found the print on demand world. I thought it might be fun to give it a try, as I felt it could be a good way to motivate me to learn Illustrator and Photoshop better and do something different in terms of design. It was really just an experiment. It has been fun for sure! I never actually thought I could make a living off of it, but I've been pleasantly surprised.
Zazzle: What tips can you give someone who is just starting out on Zazzle?
Shannon: This is a tough question, as everyone has their own goals with their Zazzle stores. One thing I will say is that it is not a get rich quick scheme. It takes a lot of work and you need to put in the effort to get results.
I'll also say that, contrary to popular belief, success does not lie in putting up huge quantities of products. Wasootch was getting good sales without having very many products up. It is better to think about what designs you are putting up right from the beginning. There is a lot of competition out there. You need to think about how you can fill what a customer might need or want. Think: Is there a niche market that is not well represented in the Zazzle marketplace and elsewhere that you may be able to tune into?
You can get sales without doing much promotion, but it is important to have good titles, descriptions, and tags. Even the names of your images should be considered. I see many people use titles like "Whimsical Dream". Well, that is a pretty and artistic title, but it's not great in terms of helping people find your product. Titles that use design descriptive keywords work much better, like "Cute boy and dog walking in park customizable poster".
Also, creating designs that fit the products properly is important in my opinion. A bumper sticker design should fill the full size of the bumper sticker. A round sticker should have a design that works with that shape properly.
Finally, adding template text is a good idea. What makes Zazzle special is the ability customers have to customize the products with their own names or text or pictures. Showing them samples of what they can do doesn't hurt at all. That is something I wish I had learned earlier. I made a lot of products that weren't really customizable. When customers are buying a shirt or invitation or whatever off of Zazzle, I suspect they want to add their own personal touch.
Thanks Shannon!