Victoria, from the Zazzle Store EventfulCards, was kind enough to sit down and answer some questions about her art and her time as a Zazzler. Check out the interview below and don't forget to check out her store EventfulCards!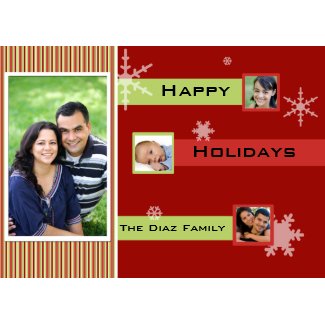 Zazzle: Give us a brief bio, where you are from and when you started making art.
Victoria: I had the good fortune to be born and raised in Laguna Beach, California.  Laguna has been known and recognized as an artists' colony for over 100 years. I think growing up surrounded by such creativity fostered my initial interest in the arts. One of my earliest memories, when I was 4 or 5 years old, is attempting to create and bottle my own perfume from the flowers growing in my front yard.
Zazzle: When you are not creating art, what are you other hobbies?
Victoria: Photography is a real passion of mine. I love grabbing my camera and setting off to see what I can find. I suppose it's like fishing in that the real fun is coming home, downloading the pictures and seeing if I "caught" anything good.
Zazzle: What's been your favorite design you've created, and why?
Victoria: It would probably have to be this Baby Announcement card. It's certainly not my most creative but shortly after creating it I received a large order along with a very touching birth story… for that reason I have a special fondness for it.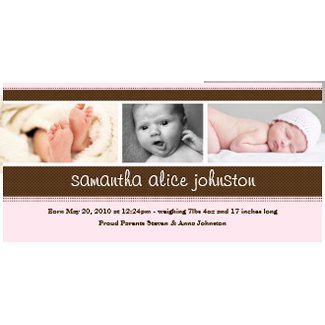 Zazzle: Do you have any fun stories about being a seller on Zazzle?
Victoria: I'm not sure about "fun stories" but since I focus mostly on stationary, I will say I feel honored when someone trusts me to design, for example, their Wedding Invitations or their child's First Birthday Party invites. It feels special to be even a tiny part of some of the biggest events in someone's life.
Zazzle: What tips can you give someone who is just starting out on Zazzle?
Victoria: First of all, have fun! I think that in any creative endeavor your passion and individuality always shine through. From a business perspective a few key elements might help your store become even more successful.  Firstly, create, create, create! Having a large selection of products for your customers to choose from is important, as well as how you present your store. Make browsing a pleasure for your visitors. Treat it like you would a real brick and mortar shop. Keep the aisles clear of clutter, make it bright and cheerful and put your relevant or seasonal products up front.
Thanks Victoria!