See Zazzle through the eyes of new seller, Tofunmi aka prettyrobot! She has only been with Zazzle since June 2010, but was fabulous enough to answer some questions about what inspired her to become a Zazzler.  Check out the interview below and don't forget to check out her store prettyrobot!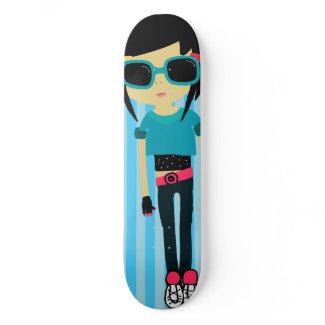 Zazzle: Tell us a little about yourself
Tofunmi: I am a seventeen year old girl living in England. I moved here when I was 10, and I love this place so much! I am currently studying math, physics, chemistry, and art. I hope to one day create a thriving art business where I decorate anything and everything. I love artistic things, and if I had my way, everything in my room would be covered in art!
Zazzle: When and how did you first become interested in art? How long have you been making art?
Tofunmi: My earliest memory of doing anything artistic was when I was 9.  My dad got me a book with a lot of cartoon characters. I used to sit under a tree at school and draw these characters all day long. It wasn't until I got to high school however, that I seriously considered art as something that might be in my future.  I've been drawing every day since then!
Zazzle: What's your inspiration for your designs?
Tofunmi: Bold colours, Japanese pop culture, youth culture, and spontaneous things that come to my mind out of nowhere. These days I rarely plan artwork (unless it's for school), because whatever I have in mind is not always the end product. I like to improvise whenever I'm creating artwork, so it's pointless to plan. I am also inspired by fashion magazines and websites, and colour schemes that go very well together. I rarely use colours that have no meaning together in the same piece of work.
Zazzle: How would you describe your style?
Tofunmi: I have various styles I work in, but my store Pretty Robot is mainly focused on an urban/pop art style, which is bright, playful, and energetic. I love working in this style because I can go as crazy as I want to!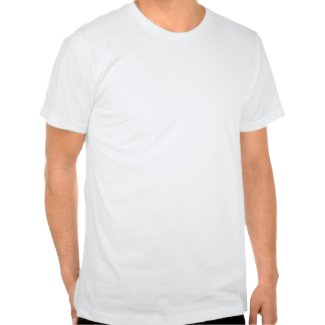 Zazzle: Being a newer seller on Zazzle, what are you most looking forward to?
Tofunmi: I'm looking forward to customers sending in pictures of themselves with my products. I think it just puts one on a new high, because it shows there are people out there who love your work! I'm also in the process of adding new things to my store, such as custom design ordering, etc., just to show my appreciation for my customers.
Zazzle: What got you interested in selling your art on Zazzle?
Tofunmi: A friend told me about Zazzle, as we were both looking for ways to sell our art online. I tried various other sites, but the limitations were frustrating. Zazzle was the opposite – the ease of it all is just splendid! I think that's why many people have to look twice, because you guys simply offer the best of everything for no fee, it is amazing!
Zazzle: What tips can you give someone who is just starting out on Zazzle?
Tofunmi: What's that saying – "Rome wasn't built in a day"? My advice is to create and create and create some more, and don't let yourself be deterred by the fact that there might be little or no sales at first. When I started, I had people telling me constantly to give up because I wasn't getting any sales, but I told them, "it's only being 2 weeks"! I'm really glad I persevered, as things have started working out. Also, when making your products, don't think quantity is better than quality. If you are going to create 150,000 designs, make sure they are 150,000 quality designs!
Thanks Tofunmi!