Jennifer, from the Zazzle Store orangeostrichdesigns, was kind enough to answer some questions about her art and her time as a Zazzler. Check out the interview below and don't forget to check out her store orangeostrichdesigns!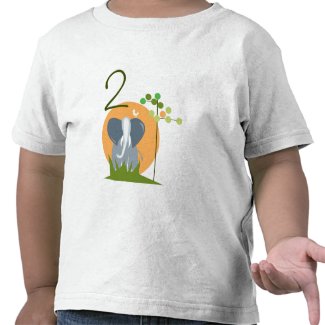 Zazzle: How would you describe your style?
Jennifer: If I were to describe my style, I would say that it is sophisticated with a retro feel.  I tend to use soft colors with wide appeal.
Zazzle: When you're not creating art, what are your other hobbies?
Jennifer: When I'm not "Zazzling", I enjoy interior design and antique shopping.
Zazzle: What's your favorite Zazzle product to create?
Jennifer: Baby shower invites are special, and provide new creative challenges.  My own search for unique designs prompted my interest in creating baby shower invites. A baby shower is a truly precious moment in every new mother's life. My goal is to provide a beautiful design that the mother will always remember.  I also want to make the planning process fun and effortless for the baby shower planner.
Zazzle: Do you have any fun stories about being a seller on Zazzle?
Jennifer: Since becoming a seller on Zazzle, I am now receiving a lot of "designing advice" from family and friends suggesting what I should design next.
Zazzle: What got you interested in selling your art on Zazzle?
Jennifer: Zazzle offers me the personal freedom to create a business while pursuing my passion for design.  The personal challenge of designing and selling more each month is very exciting and fulfilling.
Zazzle: What tips can you give someone who is just starting out on Zazzle?
Jennifer: Bring your dreams to life.  Your work will only be as good as you allow it to be.  Creating a beautiful design and product produces an incredible feeling of joy and accomplishment.  Success is when your customers love your designs just as much as you do!
Thanks Jennifer!