Kat, aka Zazzler edgeplus/simplysweetart/holidayboutique, answered some questions about her inspirations and her time at Zazzle. Check out the interview below and don't forget to check out her stores edgeplus, simplysweetart, and holidayboutique!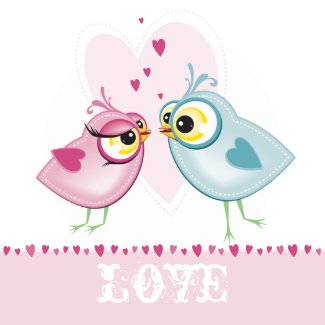 Zazzle: Give us a brief bio, where you are from and when you started making art.
Kat: My name is Kat Massard, I am from Australia and am a Zazzle-holic!  I am a mummy to two gorgeous girls – Bella Boo (Isabella – 4 years) & Lucy Goose (Lucia – 8 months), and am completed by my very patient & supportive husband Rob.  Art has always played a big part of my life so it seemed only natural for me to pursue an artistic career. It all began with colouring in competitions at the ripe old age of five with the challenge of keeping in the lines, progressing on to what wonderful patterns I could incorporate in the background. My love of all things arty continued through my school life and then I completed a Bachelor of Visual Arts at University majoring in Illustration and Graphic Design.  My first job was in a print shop, which gave me an in depth understanding for designing for print and how to achieve the best quality possible.  This progressed to freelancing and then opening my own small business.  I have now been in the Industry for over 12 years and can truly say that I LOVE my job!
Zazzle: What's your favorite style to create?
Kat: My background as an illustrator means all my designs are created digitally in a vector based program. 90% of the graphics used in my designs are original illustrations created by me.  I love a clean look I have a slight colour obsession… I love seeing how different colours work together in order to create different looks.
Zazzle: What's your inspiration for you designs?
Kat: Inspiration is everywhere – I have a huge scrapbook of notes, ideas, layouts and clippings to come back to at a later date to trigger some inspiration when I need it – you never know when or where a good idea can materialize.  I work from my sketches, photographs and sometimes directly from my head.  My girls are a constant source of inspiration, and my husband likes to give me his male perspective, which I take on board… sometimes.
Zazzle: What's been your favorite design you've created, and why?
Kat: Ummmm, is an extremely hard question.  This changes constantly with the creation of new designs – this is my fav at the moment, in fact I loved it so much I used it for my own sister's baby shower!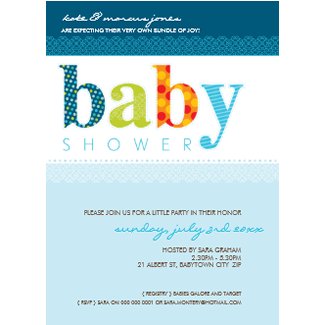 Zazzle: What's your favorite Zazzle product to create?
Kat: I love it all!  I really enjoy the challenge of making certain designs work on different products. I suppose my main focus is on business and events stationery although I am getting into the fashion side of things in my simplysweetart store.  My aim is to create completely coordinated items for each design range – I love it when everything matches!
Zazzle's new invitation range is fabulous and so affordable for consumers. Plus, I am loving the new speck cases – great gift for any occasion!
Zazzle: What is your favorite Zazzle feature? How do you use it?
Kat: The customize feature is a spot of brilliance – from sizes to colors to fonts, the whole "Do it yourself" feature for customers makes it so easy!   All my designs are setup as templates for this reason.  And that everything is online – I have moved from one country to another and it has not affected my stores at all – I have a traveling office!  I can take a week or two off and my stores keep generating an income regardless. Plus the fact that Zazzle is a brilliant advertising platform for my designs on an international level.  I have completed many custom designs including business & events stationery and logos for people all over the world.
Zazzle: What got you interested in selling your art on Zazzle?
Kat: I first discovered Zazzle in late 2008 through a recommendation from a friend. We were living in the UK at the time and I was at home full time with my first child. I had spent the previous 12 months selling personalized baby announcements, invitations and cards through an eBay store – which I thoroughly enjoyed but was becoming far too busy to manage efficiently.  Firstly there were the designs, then advertising, sourcing suppliers, proofs, printing, then packing & postage – I was trying to handle it all and the lack of sleep was starting to take its toll. From what started as a way to engage my brain in something a little more stimulating than nursery rhymes had got way out of control.
I started slowly and then I got the 'Zazzle bug' and haven't looked back.  I closed my eBay store and focused on Zazzle with what little child-free time I had.  I have been teaching myself html to improve the format and functionality of my stores… if only there were more hours in the day
With a move back to the other side of the world and the birth of our second child Zazzle has been a godsend.  I do not get as much Zazzle-time (an average of 2 hours a day) as I would like and I am definitely struggling to keep up with all the wonderful new products Zazzle keeps releasing, but I take each day as it comes and would recommend Zazzle to anyone as a buyer and a seller.
Zazzle: What tips can you give someone who is just starting out on Zazzle?
Kat: Hhhmmmm, where do I begin…
1. Patience – it doesn't happen overnight and it takes a lot of hard work.  Zazzle is not a get rich quick scheme; you get out of it what you put in.
2. Marketing yourself is almost as important as quality products.  Try networking with free applications such as facebook, blogs, squidoo.  Or if you are serious you can pay for advertising.  Get some business cards, promo cards or t-shirts (printed through Zazzle of course) and be your own walking promotion!
3. Introduce yourself and get involved in the Zazzle community – make some great friends and share experiences – it can be a great support network and motivator. You can pick up some very handy tips from the experts.
4. Design with your customers in mind – keep it simple.  And think quality, not quantity.  Different styles and applications appeal to different people so try and include some variety in your designs with styling and colours.
5. Appropriate tagging and descriptions not only help your items being found in the marketplace, but also on a wider scale such as google, bing etc.  I also cross promote my designs to try and make them easier for my customers to find.  If they stumble onto one of my designs I don't want them to navigate away from my store.
6. Remember to maintain your integrity – copying from others is simply not on. There is a big difference from being inspired by an idea to a rip off.  Be original and be proud of yourself!
Thanks Kat!