Karyn, from the Zazzle store karyn_lewis, answers some questions about her art, her inspirations, and her time at Zazzle. Check out the interview below and don't forget to check out her store karyn_lewis!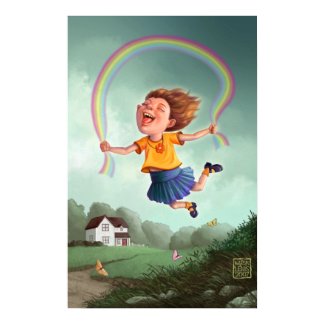 Zazzle: Give us a brief bio, where you are from and when you started making art.
Karyn: I grew up in Boulder, Colorado, and like most artists, I've been doing art as long as I can remember. Since I've always wanted to be an artist, I studied art in college, and earned a BFA in Drawing from Colorado State University. After some odd jobs, including time as an arts and entertainment reporter, I now live in South Bend, Indiana where I'm a stay at home mom and freelance illustrator.
Zazzle: How would you describe your style?
Karyn: My style is all over the map. Since I work entirely digitally in Photoshop CS5, I really have tons of freedom to explore whatever strikes my fancy at the moment, from vector design to abstract painting and everything in between, including realistic portraits and whimsical kids illustration.
Zazzle: When you're not creating art, what are your other hobbies?
Karyn: I minored in theater in college, and before my son was born I was active acting and directing in Community Theater. I've recently taken up beading, and I'm a member of the Society of Children's Book Writers and Illustrators, and hope to be a published author someday.
Zazzle: What's your inspiration for your designs?
Karyn: I think life and other artists. There isn't an artistic style I don't love, and because of that, my muse is all over the map. Right now I'm on a minimalist, pattern kick, and I've been drawing more with vectors instead of mimicking more traditional styles of art. But what's going on in my personal life influences me as well. For example, I recently created personalized birthday stickers for a friend whose son was turning five.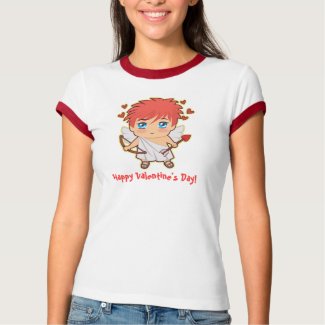 Zazzle: What's your favorite Zazzle feature? How do you use it?
Karyn: I absolutely love that Zazzle gives us the option to let customers personalize our work. That, and the power of the product create tools. I love getting in there with each product and placing the art just how I want it.
Zazzle: What's your favorite Zazzle product to create?
Karyn: My recent favorites have been the invitations, mugs and Speck Cases.
Zazzle: What got you interested in selling your art on Zazzle?
Karyn: Actually, Zazzle did. I joined a couple years ago after a Zazzle employee reached out to me. Now I'm so glad I did. Every year Zazzle seems to get better, rolling out new quality products and adding great new features to the site. I can't wait to see what 2011 brings!
Zazzle: What tips can you give someone who is just starting out on Zazzle?
Karyn: One, Zazzle can seem frustrating at first when you're trying to create products because at times the process is slow. Instead of being frustrated, grab a cup of coffee, relax and revel in the fact that you can really get in there and tinker with each one until its perfect.
Two, make sure that you take time with your product titles and descriptions, and make them rich and really describe each product. Good descriptions will help customers, and the search engines, find your products.
Thanks Karyn!