Amy, from the Zazzle store FidesDesign, answers some questions about her favorite design, her hobbies, and her time at Zazzle. Check out the interview below and don't forget to check out her store FidesDesign!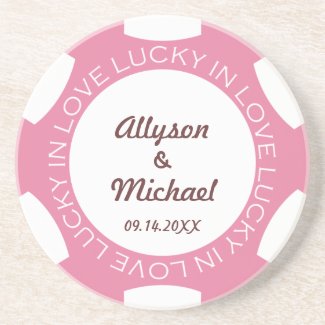 Zazzle: Give us a brief bio, where are you from and when did you start making art?
Amy: I'm from San Francisco, California. As a little kid, I drew and entered coloring contests.  I majored in graphic design and I got started by designing ads, brochures, and programs for a theatre company.
Zazzle: How would you describe your style?
Amy: I would describe my style as clean, modern, and minimalist at times.
Zazzle: When you're not creating art, what are your other hobbies?
Amy: I play the piano and taught myself a little bit of guitar.  I'm currently taking vocal lessons in hope of being able to sing while playing an instrument.
Zazzle: What's your inspiration for your designs?
Amy: Architecture and fashion.
Zazzle: What has been your favorite design that you've created, and why?
Amy: My red recipe binder that I created especially for a Zazzle contest.  Most of my products are paper and cards related, so this was my very first binder design.  I put some time into thinking how someone might use it, and what attributes one might want on a special, one-of-a-kind gift.  Although I didn't win, this recipe binder generated a sale within the first day that it debuted.  This experience encourages me to expand my product line beyond paper goods.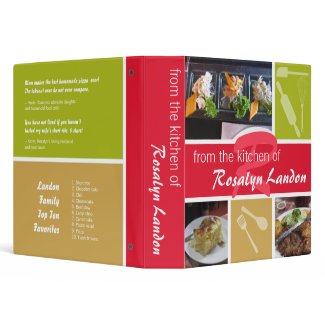 Zazzle: Any artists you look up to when it comes to designing?
Amy: I like Paul Rand and Saul Bass. Their designs are still relevant.
Zazzle: What is your favorite Zazzle feature? How do you use it?
Amy: The ability to make my text and graphics into templates is my favorite Zazzle feature. I like the fact that I can give the average customer control so they can easily customize and preview the final result of their product.
Zazzle: What got you interested in selling your art on Zazzle?
Amy: I got started when I stumbled upon someone else's stickers. I played around with the customization tool and become intrigued by its ease of use. At the time, I had made some early card designs on a competitor's site but getting them posted was really cumbersome. I made and sold my first sheet of stickers on Zazzle and never looked back.
Zazzle: What tips can you give someone who is just starting out on Zazzle?
Amy: Be a sponge and absorb everything you can on the forum. Do everything you can to make it easier for the shopper–that includes better store organization and making your products into templates (if applicable). Tag your products properly.
Thanks Amy!