Laurie, from the Zazzle store Cowboyannie, answers some questions about her family, her art, and her time at Zazzle. Check out the interview below and don't forget to check out her store Cowboyannie!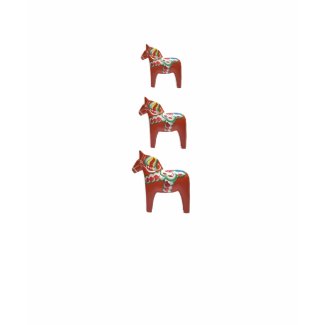 Zazzle: Give us a brief bio, where are you from and when did you start making art?
Laurie: This is Laurie Sward.  Along with Steven and our family, we are the team known at Zazzle as "Cowboyannie".  I do most of the actual design work, Steven handles the business side of things, and our grown children help with design themes, concepts, new product ideas and getting the word out. Together, we've had a ball at Zazzle!
Zazzle: When you're not creating art, what are your other hobbies?
Laurie: We've been in Christian ministry for about 25 years, with our son carrying on the tradition as an Army Chaplain, getting set for his third deployment. We're also active in politics, as well as in Greyhound Adoption locally here in Wisconsin.  Our products in large part reflect those interests.  We're of Scandinavian heritage, and like to incorporate our Swedish and Norwegian culture into our designs as well.  Outside of Zazzle, we spend time working in our enormous vegetable garden, or at our cabin "Up North" on Lake Superior, where we hunt and fish and canoe in the splendid wilderness up there.
Zazzle: How would you describe your style?
Laurie: Outside of our Scandinavian designs, I don't think I have a style.  I don't really view myself as an artist. I am more of an assembler of thoughts and ideas, pieces of this and the odd bits of that.  I like playing with color. I like old stuff.  I like humor.  I go off on tangents.  I get lost in ideas and waste hours with goofy things that never see the light of day.  I'm totally undisciplined and constantly amazed that I sell anything at all!  Haha!
Zazzle: What is your favorite Zazzle feature? How do you use it?
Laurie: My favorite Zazzle feature is the option to do designs in embroidery.  This is an area that I think a lot of Sellers overlook – and they shouldn't.  There are some great things you can do on the embroidered products without spending any money, simply by using the text tools Zazzle provides.  I've found the embroidered products to be very popular with my customers.
Zazzle: What is your favorite Zazzle product to create?
Laurie: My favorite product to create has got to be bumper stickers.  I can be a smart-mouth and make money while doing it.  How cool is that?   The funniest thing that's ever happened to me as a Zazzler has got to be driving across the Midwest on the interstate, finding myself behind cars that have my bumper stickers on them.  Wild.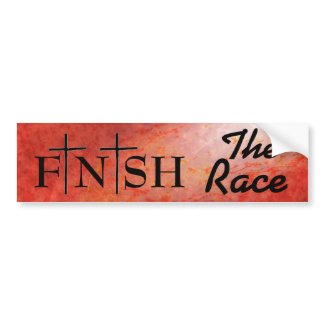 Zazzle: Do you have any fun stories about being a seller on Zazzle?
Laurie: My family thought there had to be some kind of catch, some kind of hidden fee, or something, but there wasn't.  Soon, we started brainstorming ideas for designs and we started getting sales.  We were fortunate in that it was Election season, and our items found a market.  Within three months, we had our Prosellers badge!  All this before we ever even knew what "POD" meant – crazy, eh?  I had never done graphic design before, and really the only art experience I had was in Norwegian Rosemal painting, a type of Scandinavian folk art done in oils. So no one is more shocked than I am at the amazing run we've had here at Zazzle!
Zazzle: What got you interested in selling your art on Zazzle?
Laurie: I was one who first stumbled upon Zazzle.  I was looking for a particular type of bumper sticker on the internet, and I couldn't find anything that suited me.  I followed a Google link that said on Zazzle, you could make your own, so I did.  When I went to add it to my cart, I saw the little place where it said "Post for Sale".  I thought to myself, "Really? I could sell this?  But who would buy it?"  Well, a couple of days later, someone did, and the rest is history.  I was hooked.
Zazzle: What tips can you give someone who is just starting out on Zazzle?
Laurie: My advice to new Zazzlers out there would be twofold: First – Design what excites you.  If you have a passion for something, chances are someone else does to and will like your stuff.  Go with your passion, and do it well.  Second – Stick with it.  Persevere.  Don't give up.  Work, work, work – then work some more.  In time, you will see results.  Oh, and third (oops! I said there were only two!)  – Read the forums and get involved there.  The information available to you there is invaluable!
I love Zazzle.  It's been a great blessing in our lives.  I can't imagine my life without it.
Thanks Laurie