New Zazzler Kat, from the Zazzle store kat_parrella, talks to us about her art and what she's looking forward to on Zazzle.  Check out the interview below and don't forget to check out her store kat_parrella!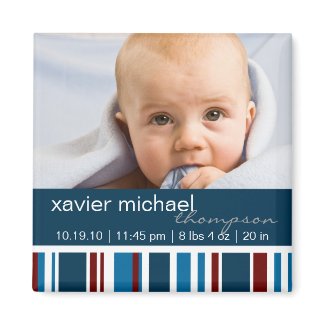 Bio: I'm a self-taught artist, and I just love drawing, painting, jewelry-making, photography, cooking, and laughing (loudly, I've been told).   I'm the wife of a wonderfully understanding husband, the mother of two beautiful teenage daughters, I'm passionate about my family, and I get totally absorbed in things I feel strongly about.  It's only in the past few years that I've discovered a love of graphic design and have been putting that love to use in donating my services to several non-profit organizations by creating logos, event flyers, and brochures for them.  But when I discovered Zazzle late last year, my creative energies just took off and I've never been happier.
Zazzle: What's your inspiration for your designs?
Kat: Just about anything!  I find inspiration everywhere and all around me.  Colors, shapes, textures, nature – it's very hard to describe where it comes from or how my personal process works, because, for as long as I can remember, I've always looked at the world and thought "how can I create something from that?"
Zazzle: When and how did you first become interested in art? How long have you been making art?
Kat: I'm sure I must have become interested in art when I met my first box of crayons.  I've been creative my entire life, first drawing, then painting, and now with graphic design.  When I was young, I had planned to go to art school and dreamed of being "an artist". Unfortunately, my life didn't quite turn out as I had planned and I spent many years toiling away in a very non-creative, joyless career – putting away those dreams.  But now, I can happily say that I'm taking a new direction and bringing art back into my life, and it feels like I've woken up from a long, deep sleep.
Zazzle: How would you describe your style?
Kat: I think I have a more gentle and playful style, although lately I've been having fun exploring my retro side. I also love elegance and sophistication.  Hmmm… maybe that's not so easy a question to answer!
Zazzle: What has been your favorite design you've created, and why?
Kat: Now this is a really tough question! I think I fall a bit in love with each design while I'm creating it, so it's really hard to choose – it's kind of like asking a mother which one is her favorite child!  But, if you're going to make me, I would have to say that one of my earliest Zazzle designs, Sweet Groovy Blooms, is still one of my favs. I'm also really pleased with a recent one I did Twin Teddy Bears for a baby shower. Oh, and well, I also like Retro Snowflakes and the Heart Love Cocktail design… see what I mean? I love them all, so I really can't choose.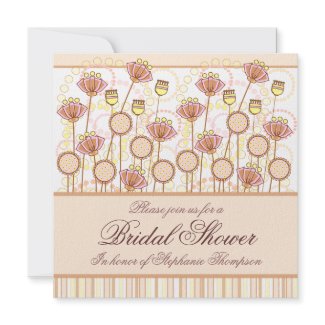 Zazzle: Being a new seller on Zazzle, what are you looking forward to the most?
Kat: The opportunity to create with no boundaries!  I love the freedom to have an idea and just see where it takes me.  It may sound corny, but it brings me infinite joy.
Zazzle: What's your favorite Zazzle product to create?
Kat: I really love to create invitations and announcements that celebrate happy events.  I'm the unofficial event planner of my family and just love to throw parties, organize gatherings and family get-togethers. I've always created my own invitations, so creating invitations for others to use for their special events just comes naturally, I guess.  And, I absolutely love to create anything to do with babies, especially showers and birth announcements.
Zazzle: What got you interested in selling your art on Zazzle?
Kat: I loved that there was no startup costs, I can set my own royalties, and I can have my designs on such a wide variety of products, if I wish.  And, since producing the products is totally Zazzle's responsibility it leaves me free to simply create – and that's the part I love.  Though, probably the most important thing that brought me here is that Zazzle gives me the ability to instantly reach a worldwide audience that would have been extremely difficult, if not impossible, to reach all on my own.  Thank you for that!
Zazzle: What tips can you give someone who is just starting out on Zazzle?
Kat: Create, create, create – every single day, BUT never, ever, sacrifice quality for quantity. Also, have realistic expectations and be patient as you grow your product line and your store.
Thanks Kat!