John, from the Zazzle store parrow1978, talks to us about his love of history and his time at Zazzle.  Check out the interview below and don't forget to check out his store parrow1978!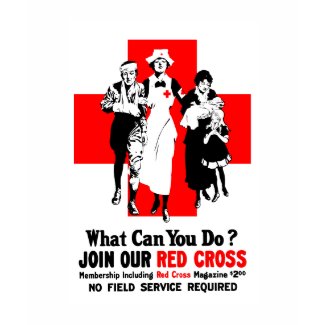 Zazzle: First off, tell us a little bit about yourself.
John: My name is John, I'm 32, live in central Ohio, and have a passion for history and the military.
Zazzle: When and how did you first become interested in art? How long have you been making art?
John: I've always loved art, since I was very little. I was always the kid that could draw well and I took art classes when I was younger. I didn't do much art for about ten years. At the time, I was trying to become a writer, and spent all my time doing that. Then when I started at Zazzle, I got back into art, and learned how to do digital art.
Zazzle: When you're not creating art, what are your other hobbies?
John: I'm always creating art; it consumes almost all of my free time. I love to read non-fiction, mainly history and military books. I also box and lift weights.
Zazzle: Any artists you look up to when it comes to designing?
John: Most of my work for Zazzle is restoration of historic prints. This gives me a chance to study many great artists from history. I respect artists that do things that I can't. Two of my favorite artists on Zazzle are Serge Averbukh from Military_Insignia and William A. Foley Jr. from Visionsfromafoxhole.
Zazzle: What has been your favorite design you've created, and why?
John: That changes all the time. I love taking something old and destroyed and making it look new. I never feel that great about my original designs – I like them, but don't always love them. My current favorite is "General Washington Enters New York" – the original was very messed up and the restoration took several days. I'm very proud of how it turned out.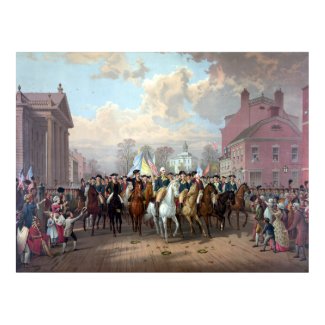 Zazzle: What's your favorite Zazzle product to create?
John: Posters. The images always look the best on posters.
Zazzle: What got you interested in selling your art on Zazzle?
John: I love history, I love art, and I like having money. It was a no-brainer! I looked for somewhere to combine these loves and Zazzle was the best place out there!
Zazzle: What tips can you give someone who is just starting out on Zazzle?
John: Tags and descriptions are super important. If you spend hours or days on a design, work hard on the tags and descriptions so that your design can be found.
Thanks John!