Mark, from the Zazzle store MarkMurphyCreative, talks to us about his artistic style and his time at Zazzle.  Check out the interview below and don't forget to check out his store MarkMurphyCreative!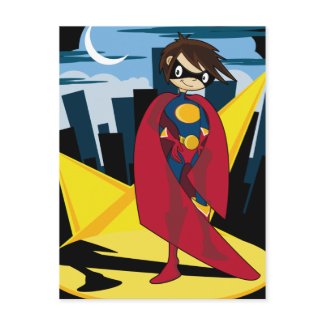 Zazzle: Give us a brief bio, where you are from and when you started making art.
Mark: I've been in the design industry for around 14 years and trained in the Fashion Industry which I think shows in my illustrative style.
I'm based in Ripon, North Yorkshire in the UK and run Mark Murphy Creative, which is a multi-creative design studio offering the complete design service.
My vision and creativity has already led to many prestigious clients to choose our service over that offered by larger agencies. I take pride in my ability to work closely with my clients – understanding their need and delivering forward thinking solutions that really meet their requirements.
I strongly believe that ENERGY + CREATIVITY = INNOVATION!
Zazzle: What's your inspiration for your designs?
Mark: That's really hard to pin down as I'm generally inspired by everything and anything. Being a designer I have that designer's eye which is always looking at things a little differently wherever I am.
Zazzle: How would you describe your style?
Mark: I would certainly describe 80% of my illustrative work as adorably cute with a contemporary twist. Add to that a dash of humour injected for good measure and you're pretty much there.
Zazzle: Any artists you look up to when it comes to designing?
Mark: There are lots of designers I take inspiration from in a number of fields; from Eames and Scandinavian furniture designers to product designers like Philippe Starke and Karim Rashid. I'm also a huge fan of everything Pixar and was brought up with American Comics from a young age, so I take a lot of inspiration from those. In fact, it was reading and drawing from those comics that inspired me to become a designer.
Zazzle: What has been your favorite design you've created, and why?
Mark: That really does change by the day and even by the hour. Saying that I really do love creating cute characters and also enjoy doing 'Mod' inspired designs.
Zazzle: What got you interested in selling your art on Zazzle?
Mark: I'd considered using print on demand sites for a while but wasn't impressed with what was out there until I found Zazzle. I'm a Mac man and consider Zazzle a Mac to other sites, which feel like a PC. I also saw it as a way to get my work out to more people and to generate an additional revenue stream.
Zazzle: What tips can you give someone who is just starting out on Zazzle?
Mark: I can't say this enough but persevere, persevere, persevere. Everything new can seem difficult but take a step back and it will all become clear after a few days
Try and add new products on a daily basis, and only put a design on a product if it fits. Also, organise your store into categories from the start as this will make it easier in the long run, and your customers will be able to find your products more easily.
Additionally, if you have a problem, the forums are a great place to get answers. The forums are also a great place to let the community know about 'Today's Best Awards' you've received, and sales you've made.
Finally, just have fun.
Thanks Mark!