Krista, from the Zazzle store Kristadegroot, talks to us about her illustrations and her time as a Zazzler.  Check out the interview below and don't forget to check out her store Kristadegroot!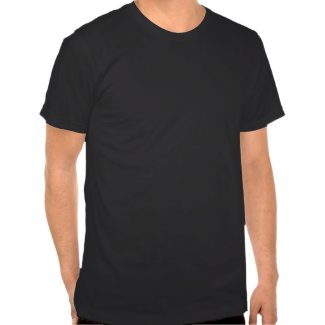 Zazzle: First off, tell us a little bit about yourself.
Krista: I'm Krista, I'm 35, and I live in a town named Alkmaar, one of the cheese capitals of The Netherlands (Edam and Gouda are also famous for their cheese, besides Alkmaar). They also sometimes call Alkmaar little Venice, because of all the tiny canals we have in the old town. I work fulltime as a graphic designer for a design studio. Zazzle is one of my hobbies and consumes a LOT of my spare time.
Zazzle: What's your inspiration for your designs?
Krista: I'm running four Zazzle-stores, and each one of them has a different theme, so I get my inspiration from everywhere really. For example the inspiration for my Awsome Awnimals shop and Kawaiishop mostly come from children's drawings and for my Dutch Design shop I can just take a walk around the old market place of Alkmaar, or go for a bike ride, 'cause there are lots of windmills and tulip fields around Alkmaar.
Zazzle: When and how did you first become interested in art? How long have you been making art?
Krista: I do not really consider myself an artist, but I have been drawing and designing since I could hold a pencil. When I had to make an assignment for school I always started with the front page and tried to make it as beautiful as I could, instead of doing the actual assignment. Back then I didn't know there were people walking around this earth doing the exact same thing I did, but for a living. They were called designers.
Zazzle: A lot of your work seems to be more vector art – when did you start illustrating? Are there other styles of art you enjoy creating as well?
Krista: I went to the Academy of Arts, but my education there was merely typographic. In my job as a designer I did get the chance to do more illustration, but not nearly as often as I wanted to, because customers sometimes don't like their design to be illustrated. As much as I enjoy designing magazines and websites and such, the real fun for me is in drawing crazy creatures that don't really exist.
There are other art styles that I like, such as painting or crayon, but the art style that I love most, above all else, is music. You can't put music on a t-shirt, but I often go to concerts and festivals, 'cause seeing musicians perform really makes the world go 'round. And the days after a concert, I really feel the boost to design some more…
Zazzle: What has been your favorite design you've created, and why?
Krista: Well, speaking of weird creatures, the Drain Frog is definitely one of my favourites. Here's how he was born: The drainpipe of my sink got clogged one day. When it was fixed and the water ran through the drain, it sounded as if a frog was yelling out loud. That's why I made this weird combo of a drain cap in a frog's face. In that same evening I created the Trumpet Duck, another one of my favourites. It's what you get when you put a duck and a trumpet in a blender…
Zazzle: What is your favorite Zazzle feature? How do you use it?
Krista: I recently "discovered" Quick Create. I already knew the feature, but I was too preoccupied (read: lazy) to set up a whole bunch of my own templates. Now that I did, it saves me a lot of time on certain designs. Especially when you have one single design object and a background pattern for example, Quick Create comes in very handy. I still prefer making designs one by one, though. Even if it's slower, the products you get are prettier and customers will see that you put more effort into it.
Zazzle: What's your favorite Zazzle product to create?
Krista: I like the iPhone and iPad cases, 'cause my vector style designs really look cool on them.
Zazzle: What got you interested in selling your art on Zazzle?
Krista: I started out on another POD, but the amount of products was too limited for me. When I started Googling, I stumbled upon Zazzle and the huge amount of different products really stood out. The PayPal payment method is also very convenient, 'cause in the Netherlands, you just can't cash checks. My sales aren't going through the roof yet, and probably never will, but I'm seeing progress month by month as I learn new Zazzle things every day.
Zazzle: What tips can you give someone who is just starting out on Zazzle?
Krista: Read the forums! I got so much help from fellow Zazzlers when I started. Some people never get tired of stupid questions and will patiently answer them for you. As I got more and more experienced and started to use the Beta design section, the forum members really did help me out a few times with the CSS and XHTML coding.
Another tip: be patient. And another one (for free!): still be patient. Setting up a store in real life takes a lot of effort, so does a Zazzle store. Put your heart and soul into your store, never give up hope and you will be rewarded one day.
Thanks Krista!