Dyango, from the Zazzle store handcritters, talks about his unique characters and his time as a Zazzler.  Check out the interview below and don't forget to check out his store handcritters!
Zazzle: Give us a brief bio, where you're from and when you started making art.
Dyango: My name is Dyango Chavez Cutiño, and I am from Havana, Cuba, where I lived until I moved to the US in 2003. Growing up, I was the typical kid who drew and read a lot. Even though my parents probably wanted me to have a more mainstream career, like a lawyer or doctor, I got a degree in graphic design from the Superior Institute of Design in Havana. I am currently a freelance designer in Boston, specializing in branding, illustration, web, flash and interactive design. My online portfolio is at dyangochavez.com
Zazzle: If you could be a superhero, what would be your super power?
Dyango: Tough one. I love superheroes. My favorite is the Hulk, but I would not choose super strength, because if you get too bulky then you don't fit through doors… so, no. I think that I would love to fly. I know, it's not the most exciting, but it beats driving for sure.
Zazzle: What's your inspiration for your designs?
Dyango: I have many sources of inspiration. The most important one: my 2 year old daughter. It is such an experience to have someone so new to the world walk beside you and be amazed by everything: animals, words, objects, colors, etc.
Zazzle: A lot of your work seems to be vector illustrations, when did you start doing illustrations? Are there other styles of art you enjoy as well?
Dyango: I like photography, and would love, love to make animations. There are a couple of animations that I made with the Hand Critters, but they are kind of simple. I think that I prefer illustrations because they allow me to use just a few elements to (hopefully) say what I need to say – unlike this answer, which is going around, around and around.
Zazzle: How do you eat a Reese's Peanut Butter Cup?
Dyango: I don't think I have eaten one yet. I'll go soon to try one, though, just in case it's one of those "you have wasted half of your life" things.
Zazzle: What has been your favorite design you've created, and why?
Dyango: This is a hard one, because every new design I make immediately becomes a favorite. I am currently working on two presidential campaigns that I am very excited about. Imagine politicians who are honest and tell you exactly what they are going to do if elected. They are the Hand Critter candidates for the 2012 elections.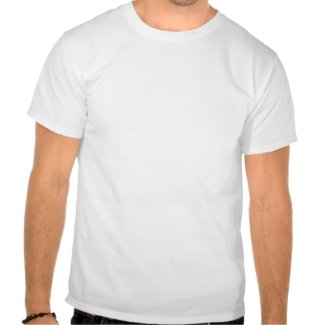 Zazzle: What's your favorite Zazzle product to create?
Dyango: T-shirts. I just love the idea of walking on the street one day and seeing someone with one of my designs. I think that I will probably cry and hug them. They will probably call the police on me, but by the time they arrive I will fly away (with my super power).
Zazzle: What was the first product you ever sold on Zazzle?
Dyango: I think it was a t-shirt with the Hand Death, one of my Hand Critters. I was so happy!
Zazzle: What got you interested in selling your art on Zazzle?
Dyango: We all have a bit or a lot of creativity in our brains. Zazzle is a great way to show that creativity at work. It's also a very friendly community that offers advice and support to the artists.
Zazzle: What tips can you give someone who is just starting out on Zazzle?
Dyango: – Be patient.
- Be passionate about your work, believe in it and enjoy what you do.
- Create, create, create: the more the better.
- Don't compromise the quality. It's you in those designs.
- Be patient.
Thanks Dyango!