Ronald, from the Zazzle store ronaldyork, talks about his artistic style and his time at Zazzle.  Check out the interview below and don't forget to check out his store ronaldyork!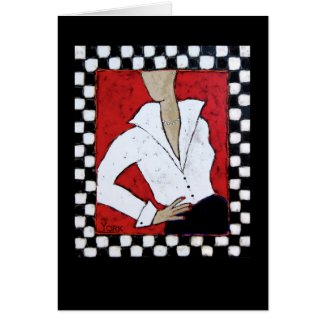 Zazzle: First off, tell us a little bit about yourself.
Ronald: I'm a self-taught artist (former interior designer) that opened my first art gallery in 1990 and sold the business after 15 years to pursue my own art. However, I continued to represent a few artist/friends and eventually opened another gallery this past January representing over 40 artists.
Zazzle: When you're not creating art, what are your other hobbies?
Ronald: With my new business, it seems work and painting is all I have time for right now.
Zazzle: What is your favorite medium to use?
Ronald: I've always worked in acrylic on canvas and board, but most recently I've been using gallery-wrapped canvas.
Zazzle: What has been your favorite design you've created, and why?
Ronald: I think my musical themed shoes are pretty cool.
Zazzle: How many hours to you typically spend working on your Zazzle store?
Ronald: Recently I haven't been able to create as much as I'd like. However, I'm very fortunate that my dear friend, Vicki Sawyer, who got me started with Zazzle, picks up the slack in helping me come up with new products. I call her the Queen of Zazzle and she has the most amazing Zazzle store.
Zazzle: What was the first product you ever sold on Zazzle?
Ronald: I'm not sure, but I think cards. They continue to be my best sellers, especially the music themed ones.
Zazzle: What got you interested in selling your art on Zazzle?
Ronald: Again, an artist/friend (Vicki Sawyer) that was so excited and pleased with the response to her work that she encouraged me (and many other artists) to try.
Zazzle: What tips can you give someone who is just starting out on Zazzle?
Ronald: Keep creating and adding to your inventory. The more you have to offer the better the response and it will just continue to grow.
Thanks Ronald!