Jacqueline, from the Zazzle store JaclinArt, talks about her inspirations and her time as a Zazzler.  Check out the interview below and don't forget to check out her store JaclinArt!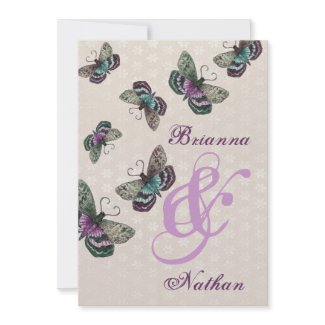 Zazzle: Give us a brief bio, where you're from and when you started making art.
Jacqueline: Hello – I'm originally from New England (the Boston area), but now reside in Southern California.  In an old letter from my grandmother I discovered, she wrote: "Little Jacqueline (at two years old) always has a crayon in her hand.  She is always drawing birds!" I loved art in junior high – I had the most marvelous art teacher! In college I had very intense jobs that required a lot of overtime, so I didn't really reconnect with my art and photography in a deep way until a few years ago.  But!  Happily, creating art has become the focus of my everyday life.
Zazzle: What's your inspiration for your designs?
Jacqueline: The majority of my designs are created from my original photos.  I have a special fascination for roses, so I have many, many rose items in my shop!  Also, most of my bridesmaid cards are designed with flower elements – rose petals, fields of flowers, etc.  I just love designing wedding items – it gives me the chance to be romantic and frilly!
Zazzle: How many hours do you typically spend working on your Zazzle store?
Jacqueline: Gosh, it's endless!  I basically spend every free moment that I have working on Zazzle – Either creating new products, or looking for ways to promote the products that I have.
Zazzle: When you're not creating art, what are your other hobbies?
Jacqueline: I love taking floral photographs. Luckily, I live very close to an arboretum so there are a lot of beautiful flowers to choose from!
Zazzle: Can you give us a sneak peek of a future design?
Jacqueline: Well this is a card I just created – I love it for the story behind it.  A man contacted me and wanted a customized anniversary card with green roses on it. After I created the card, he told me he was going to surprise his wife for their 40th Anniversary with a trip to Ireland. I just thought that was such a sweet story – and it made it perfectly understandable why he just "had to have" green roses!
Zazzle: What has been your favorite design you've created, and why?
Jacqueline: It's so hard to choose a favorite!  But this is a design I enjoy…I love that I have the opportunity to design on all four sides of a card – I just think it makes the card extra special.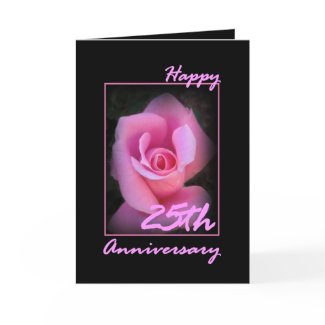 Zazzle: What is your favorite Zazzle feature?
Jacqueline: I love all the typefaces that Zazzle has.  This is one of my favorite cards since I could play around with typefaces in a fun way.
Zazzle: What got you interested in selling your art on Zazzle?
Jacqueline: Well as they say…challenge can become opportunity.  When I was laid off from my last company (it was sold, and the work was outsourced to Pakistan) I couldn't seem to be able to find a comparable position.  So, I started spending more and more time on Zazzle…since I had run out of ideas about how to get a "traditional" job.
Zazzle: What tips can you give someone who is just starting out on Zazzle?
Jacqueline: For someone just starting out…
1. Decide what your niche(s) will be – and see if you can consistently design for your niche.
2. If you have the time available, strive to create quality products daily.
3. Focus on growing your inventory.
4. Visit the forums – There are a lot of supportive people there!  And you'll learn a lot.
5. Put your heart into your art.  My most successful designs seem to be the ones that are the most "me".
6. Keep at it!  It took me four months before I started seeing sales…And it took me two years before I had what I consider to be "meaningful" sales.  I have definitely been the tortoise!  But bit by bit, my Zazzle online business is growing.
Thanks Jacqueline!