Karen, from the Zazzle store Kewzoo, talks about her artistic style and her time as a Zazzler.  Check out the interview below and don't forget to check out her store Kewzoo!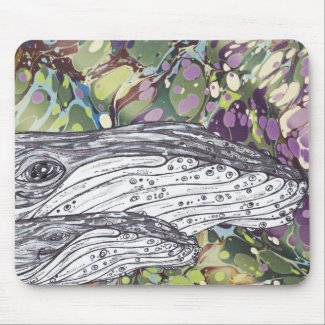 Zazzle: First off, tell us a little bit about yourself
Karen: I am currently residing in Brisbane, Australia, but my husband and I are moving to Melbourne early in the new year to open our own little Gallery/Shop. Some of my friends I have met through Zazzle will be in featured there as well. We are also dragging all our pets with us. We have two dogs, three cats, three cockatiels and two galas coming with us.
I have two certificates and a Diploma in Animation. I have also studied in the areas of Ceramics, Sculpture and Illustration and will be continuing to discover new mediums when I get to Melbourne. We are moving there so I can become a full time Artist/Gallery Owner.
Zazzle: When and how did you first become interested in art? How long have you been making art?
Karen: I have been interested in Art for as long as I can remember and have been making art for over 20 years.
Zazzle: How many hours do you typically spend working on your Zazzle store?
Karen: As I still have to work to save for the Melbourne move, I only get to spend 10 – 15 hours a week on Zazzle. I intend to put a lot more time into it next year, and fully incorporate it into my business.
Zazzle: When you're not creating art, what are you other hobbies?
Karen: I have many interests.  I love reading, good movies, animals, good food, going to galleries and shows etc.
Zazzle: What is your favorite style to create?
Karen: I have two main styles, for my drawings/paintings I tend to use water colour pencils, ink and acrylic paint. For the more collage/mixed media work I use paper, lino cut, ink, pencil and acrylic paint.
Zazzle: What's your favorite medium to use?
Karen: I love using a lot of mediums all mixed together. The more the better as long as I am having fun.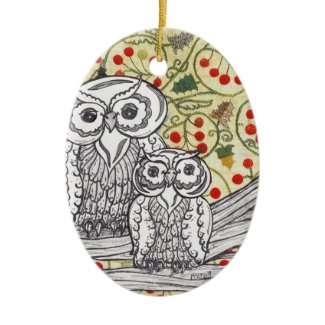 Zazzle: How do YOU eat a Reeses Peanut Butter Cup?
Karen: Now these Reeses Peanut Butter Cup things have only turned up in Australia recently. They come in a packet of two and I eat one with a coffee and save the other for the afternoon.
Zazzle: If Hollywood made a movie about your life, who would you like to see playing you?
Karen: After seeing Woody Allen's latest "Midnight in Paris" I think it would have to be the lovely Marion Cotillard.
Zazzle: What got you interested in selling your art on Zazzle?
Karen: I saw that some of my creative Facebook friends had some work on there and decided to give it a go.
Thanks Karen!