New Zazzler Simone, from the Zazzle store designkandy, talks about her art and what she's looking forward to most on Zazzle.  Check out the interview below and don't forget to check out her store designkandy!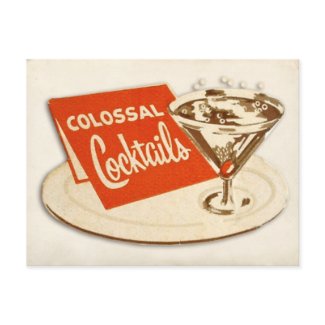 Zazzle: When and how did you first become interested in art? How long have you been making art?
Simone: I've been drawing and painting since I was little, but I fell in love with digital design when I got this ridiculously simple version of Photoshop with my first computer back in '98. I have upgraded my 'tools' over the years and been working on my style and technique, which is always changing and seems to be a never ending work in progress.
Zazzle: What is your favorite style to create?
Simone: My favorite designs to create are vintage with a modern twist.
Zazzle: What was the first product you ever sold on Zazzle?
Simone: I was so excited when I accidentally discovered Zazzle that I immediately opened a store and soon after sold my first product – a customized wedding postage stamp! It's just so easy for customers to personalize the designs and it's convenient for me to post my designs on Zazzle and not have to worry about fulfillment and customer relations, because Zazzle takes care of everything.
Zazzle: What has been your favorite design you've created, and why?
Simone: My favorite designs are my destination wedding invitations and the Zazzle products that I've been using for the invitations and supplies are the greeting, invitation and RSVP cards, postage stamps, address labels and small stickers as envelope seals. I also have a large collection of vintage prints and luggage stickers which are reproduced perfectly on the round and rectangular stickers, coasters and posters.
Zazzle: Being a newer seller on Zazzle, what are you looking forward to the most?
Simone: I'm in the process of adding a lot more designs to my store, and I'm looking forward to a consistent increase in sales.
Zazzle: What tips can you give someone who is just starting out on Zazzle?
Simone: What I would advise someone who is just starting out is:  properly use keywords and tags not only on the product description, but also on the product images (click on 'edit photo' and add the photo description). This ensures that your images will eventually show up on search engine search results which will then lead to sales!
Thanks Simone!