Michael, from the Zazzle store Geekletics, talks with us about what inspired him to start up geekletics.com and what got him interested in opening up a store on Zazzle.  Check out the interview below and don't forget to check out his store Geekletics!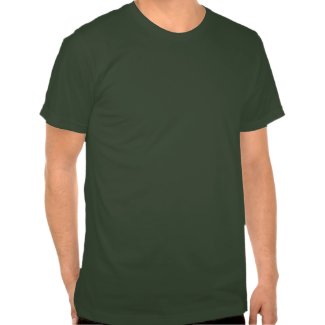 Zazzle: First off, tell us a little bit about yourself, and Geekletics.
Michael: Everyone calls me musHo and I'm a Slovak Art-Director of one of the Y-combinator startups in Palo Alto. We work really hard and found out that sport helps us to better concentrate and keep life balance. So we decided to spread this message and motivate more geeks to do something and that's how geekletics.com was born. Our "fashion" brand is about mixing the geeks and athletics, which is a pretty interesting combination.
Zazzle: What's your inspiration for your designs?
Michael:  My inspiration is our daily life as the geeks and startup guys, but I dont think that we can speak here about the design or art. Right now we are just selling our favourite quotes, funny or motivational phrases.
Zazzle: What's the very first thing you made on Zazzle?
Michael: It was a big XL geekletic hoodie, just with the geekletics logo, because I was cold.
Zazzle: When you're not creating art, what are your other hobbies?
Michael: I like to play basketball, meeting non-geek people and can't forget about the pub-athletics.
Zazzle: If you could be a superhero, what would be your super power?
Michael: Definitely X-ray vision! :)
Zazzle: What has been your favorite design you've created, and why?
Michael:  At Zazzle it was a set of the Tees with our claim: GEEKS ARE THE ATHLETES OF TOMORROW! People love them.
Zazzle: What's your favorite Zazzle product to create?
Michael: I was pretty surprised when I saw customizable mugs in your offer.
Zazzle: Being a newer seller on Zazzle, what are you looking forward to the most?
Michael: Actually I'm looking forward to the fact that I don't need to do much on my own – Zazzle takes care of just about everything.
Zazzle: What got you interested in selling your art on Zazzle?
Michael: I was looking for a service covering the US and also Europe. I did some research, compared a couple of products, and Zazzle was the best and easiest way to set up the whole shop in less than 24 hours.
Zazzle: What tips can you give someone who is just starting out on Zazzle?
Michael: Take advantage of social media and be patient. The first one is always the toughest one.
Thanks Michael!