New Zazzler Kerrin, from the Zazzle store kerrinsellstshirts, talks with us about her style and what she's looking forward to on Zazzle.  Check out the interview below and don't forget to check out her store kerrinsellstshirts!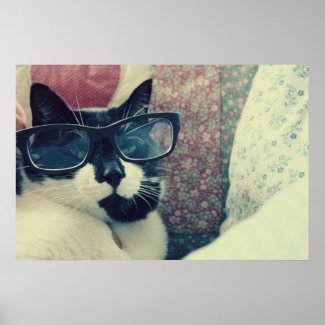 Zazzle: Give us a brief bio, where you're from and when you started making art.
Kerrin: Hi! My name's Kerrin and I'm a seventeen year old high school senior from New Jersey. I've been really into art ever since I was a little kid and I've had a passion for digital graphic design ever since I first learned how to use Photoshop…probably around fourth grade or so.
Zazzle: What is your inspiration for your designs?
Kerrin: Well, I spend a lot of time on the internet, so a lot of my inspiration comes from something funny I might have seen or whatever trend happens to be popular and circulating around at the time.  Unfortunately the internet is also pretty good for procrastinating…
Zazzle: When you're not creating art, what are your other hobbies?
Kerrin:  Besides graphic art, I really love photography. A few of my photos have even made it on to posters and shirts on Zazzle! I also really like web design, and I play a bit of bass guitar.
Zazzle: What's your favorite style to create?
Kerrin:  I mainly create my designs digitally, and the styles can vary, but I love it when I design something witty with just the right dose of type and graphics. I'm a typography nerd. It can take me forever just to find the right font and then make sure it all fits together perfectly.
Zazzle: How many hours do you typically spend working on your Zazzle store?
Kerrin:  I definitely spend a good amount of time making designs and customizing my store, the amount of hours varies. This one time I got an idea for a design and I didn't stop working on it until it was drawn out, designed, uploaded, and published. I think I went to bed around 3 A.M. that night…
Zazzle: What has been your favorite design you've created, and why?
Kerrin: My favorite design has definitely got to be my "I mustache you a question, but I'll shave it for later" shirt. I think it was the first shirt I ever sold, and then one of the first ones to become popular. I own that design as a shirt and a bag and whenever someone compliments me on one I feel proud to tell them that I made it.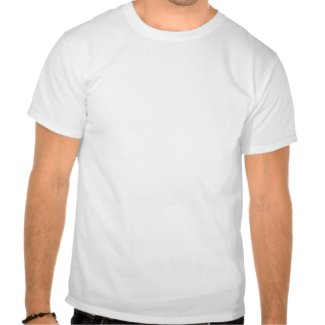 Zazzle: If Hollywood made a movie about your life, who would you like to see play you?
Kerrin: I think I would choose Zooey Deschanel. She's just so fun, and cute, and quirky and she reminds me a lot of myself. I even got my hair cut to look like her once…
Zazzle: Being a newer seller on Zazzle, what are you looking forward to the most?
Kerrin: I am definitely looking forward to the day when I'll be walking down the street and I'll see someone who's wearing one of my designs. Then I can run up to them and scream, "Hey you're wearing my t-shirt!" And then I'd try to explain to them how I made the design and they'll look at me like I'm crazy.
Zazzle: What got you interested in selling your art on Zazzle?
Kerrin: It's funny, actually. About a year or two before I started Kerrin Sells T-Shirts I wanted to make a shirt for my friend as a present. I found Zazzle, made an account, created the design, posted it for sale, and then bought it for her and pretty much forget about it. A couple months later I was really surprised when other people started buying the shirt I made! So I decided that I would make a new store and try to sell a couple more designs. Obviously it was a good decision!
Zazzle: What tips can you give someone who is just starting out on Zazzle?
Kerrin: It seems cliché, but don't give up! For every five designs I make about only one of them is actually successful and the rest don't sell at all. It can be frustrating sometimes but I keep making designs anyway, mostly just because it's fun, not just to make a profit.
Thanks Kerrin!