Zazzler Sean, from the Zazzle store diaryoffools, talks with us about his style, his inspirations and what brought him to Zazzle.  Check out the interview below and don't forget to check out his store diaryoffools!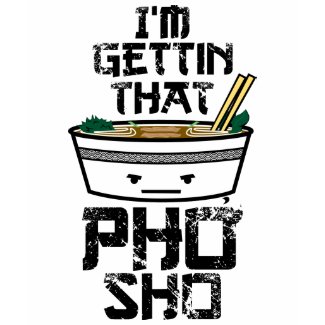 Zazzle: Give us a brief bio, where you're from and when you started making art.
Sean: I started drawing at a very young age. My older brother Dan (who runs the much bigger libertymaniacs.com site) was always drawing, and being a typical younger brother I had to tag along.  Somewhere along the line I figured out I could do it OK as well.  This realization lead to me study graphic design at St. Cloud State University in Minnesota.  I currently reside in the twin cities area – which in the middle of December is just as cold and gross as you'd imagine.
Zazzle: How would you describe your style?
Sean: I try to blend a lot of styles.  While it doesn't always come through in every product, old propaganda art and other bold typographic treatment is inspiring. Obviously the Japanese Kawaii movement is paramount to a lot of what my stores sell now.  I try to tap into what I see and think others would like to have produced – there are always opportunities to take things and put your own spin on them. We strive for ultimate creativity, but there is always a commercial aspect that creeps in.  Some of my favorite shirts on my sites sell very little, just because my sense of humor is kind of strange.
Zazzle: When you're not creating art, what are your other hobbies?
Sean: Most of my hobbies ARE design based.  My main passion is Sports apparel and Identity design. On the side; I work with a small outfit called Custom Apparel here in Minnesota that designs all sorts of jerseys, mostly Softball at the moment.  It allows me to make 50-100 different logos a year, along with a few hundred uniform templates and designs.  This may sound mundane to most, but that's my kinda work.   I also love just relaxing when I find a free minute and watching something that makes me laugh.  But, I'm usually doing that with my laptop in front of me… reading this I realize I really need to get out of the house more :)
Zazzle: What is your inspiration for your designs?
Sean:  Anytime you see something so simple and brilliant that you're mad at yourself you didn't think of it first.  There are a few designers on here that are very good at making me kick myself, especially my brother, whose amazing talents are usually very inspiring… and sometimes extremely frustrating.  But it's a great resource that we have each other to bounce ideas off of.  We make each other better.
Zazzle: What has been your favorite Zazzle product to create?
Sean:  I'm definitely a t-shirt guy.  I sell mainly t-shirts. Obviously every design finds a product, but for as many ideas I have for cards and such, I find my niche is usually a silly or semi-cute t-shirt.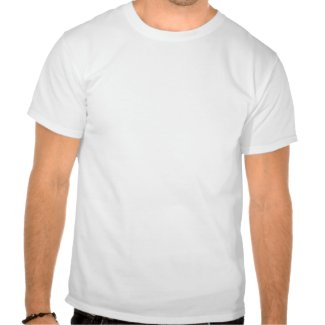 Zazzle: How do YOU eat a Reeses Peanut Butter Cup?
Sean: Patiently.  I freeze it.  Then I savor it. Slowly.  I don't eat much chocolate, but you zeroed in on the few treats I allow.  And I certainly love frozen PB cups. They remind me of my grandma's house as a child.
Zazzle: What is your favorite Zazzle feature? How do you use it?
Sean: The store categories.  I think organizing your storefronts by design makes the times you draw people to your main site (as opposed to coming through the marketplace) much easier to navigate and purchase.  It also motivates me to put many more designs up.
Zazzle: What got you interested in selling your art on Zazzle?
Sean: Again, the success my brother had (and he still had nominal sales for years, but started in the early 2000s) from his site made me realize I'm losing money if I don't use the valuable FREE resources like Zazzle.   Also, I'm waiting for the day I walk by someone at the mall and see a stranger wearing my design.  I think it's soon to come. It's nice to see friends and family buy them, and great to see all the international orders…but I wanna see that random stranger wearing my shirt.  That's what keeps me going.
Zazzle: What tips can you give someone who is just starting out on Zazzle?
Sean: The best advice is just to stick with it and keep producing.  All it takes is that one design that starts to sell, and like magic you'll start to sell other things. Honey Badger was huge for me. I actually designed that as a one off for a friend a week after the video was released, and didn't even have it on the marketplace for MONTHS until I saw it was the number one trending thing on Zazzle.  Huge mistake.  It's been a cash cow, but I still might have wasted hundreds if not thousands by being a few weeks late to that party.  Put it up. It's up there forever.  A big holiday seller for me this year is my "Santa Hates You," which features an angry Santa flipping the bird.  I think that's like 3 years old…but since I've been selling other shirts, its apparently coming up on peoples searches and has been a really nice treat.  Just keep making stuff and pay attention to trends.   Make your designs as fresh as possible.
Thanks Sean!