Zazzler Michael, from the Zazzle store mdkgraphics, talks with us about his style and his time as a Zazzler.  Check out the interview below and don't forget to check out her store mdkgraphics!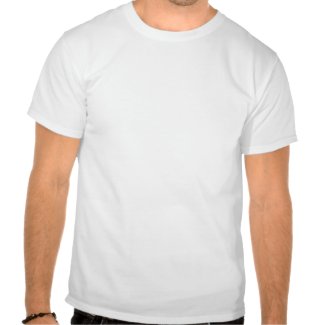 Zazzle: First off, tell us a little bit about yourself.
Michael: I was originally born in Bristol England and we immigrated to Winnipeg, Manitoba Canada around when I was six years old.
I've been making art of some kind for about as long as I can remember. I started out as a traditional artist, drawing/painting and eventually got into making miniatures and props for independent film companies. When the digital world started taking over I knew it was time to get into it. I'm amazed at how fast the technology has developed… it seems like I've been waiting my whole life for this type of creative technology to finally be available.
Zazzle: Any artists you look up to when it comes to designing?
Michael: Oh wow there are so many… there's Angus Mckie, a well-known Sci-fi artist who has published works in Heavy Metal magazine, Jim Burns, another well-known Sci-Fi artist, because even before the digital world his work had a very clean mechanically precise look and feel and H.R. Giger, of ALIEN fame, I love because of his amazing bio mechanical style that always reminds me of what it would be like to visit an alien art gallery on some distant world. There are so many I could go on forever but those are amongst my favorites.
Zazzle: When you're not creating art, what are your other hobbies?
Michael:  I love taking pictures. I don't consider myself to be a professional photographer, but I do manage to get some very cool pictures from time to time. I love running, going for very long walks, going on long bike rides, and collecting rare books and comics, Sci Fi pulp magazines, Zentai that I mix into my artwork quite a bit.
Zazzle: If you could be a superhero, what would be your super power?
Michael: Indestructibility and be eternal because then you could do anything.
Zazzle: What has been your favorite design you've created, and why?
Michael:  I don't really have a favorite, I've too many to choose from but I would have to say that I'm very fond of my retro toy 3D robots that I place into various sci fi action scenes or comical type settings.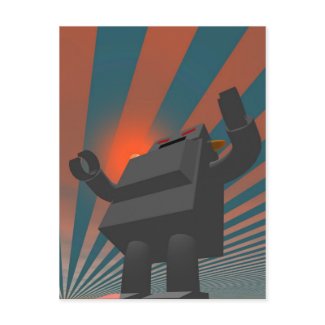 Zazzle: What is your favorite Zazzle product to create?
Michael:  I'm very fond of the postcards, because they are great to hand out to people whenever I go out anywhere. But lately I've really been enjoying creating the Premium gift boxes…  I so want to buy some very badly!
Zazzle: How do you promote your store?
Michael: I hand out business cards and postcards, and quite often I will make a video and put it up on my YouTube Channel.
Zazzle: What got you interest in selling your art Zazzle?
Michael: Well, I'm always on the lookout for cool places to sell my works, and so I stumbled across Zazzle one day by accident while conducting a Google image search for retro toy robots & sci Fi art. I signed up right away and Zazzle has become my most favorite place to sell my work. I'm extremely impressed with the quality of the products and speed of delivery, packaging, everything about Zazzle just screams quality.
Zazzle: What tips can you give someone who is just starting out on Zazzle?
Michael: Always keep creating and never get discouraged, if you produce work you are proud of and you have people who like your work get it out there because I guarantee there is a whole world of other people out there who will like your work too. Quantity and quality should go hand in hand, I myself try to create a wide range of subject matter to try and broaden my audience.
Thanks Michael!