Dan, from the Zazzle store LibertyManiacs, talks with us about his interests and his family and friends who are also Zazzlers.  Check out the interview below and don't forget to check out his store LibertyManiacs!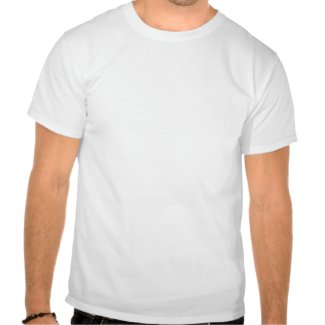 Zazzle: Give us a brief bio, where you're from and what you started making art
Dan: My name is Dan McCall, I live outside of the Twin Cities in Minnesota with my wife and three little boys. I've been doing art as long as I can remember, literally.  I think my earliest memories are of drawing on scratch paper my parents gave me at three or four years old.  About 9 years ago I started Libertymaniacs.com, which is on Zazzle.
Zazzle: What's your inspiration for your designs?
Dan: My two main sources of inspiration are my love of liberty and humor.  Mix in some politics, add a dash societal absurdity, popular culture, and a heavy kick of news and you basically have an eternal, all-you-can-eat, steaming hot bowl of inspiration.
Zazzle: How many hours do you typically spend working on your Zazzle store?
Dan:  I do it full time.  I'm working on stuff at least 9-5 all week and much of that finds its way to Zazzle in one way or another.  With all the new products Zazzle has started offering over the last few months, however, there really aren't enough hours in a week to catch up!
Zazzle: When you're not creating art, what are your other hobbies?
Dan: With three little boys – two in diapers still – hobbies aren't exactly the sort of thing my stage in life lends itself to very well.  I work a lot, so I try and soak in as much time with my family as possible when I'm away from work.  When I do have a little "me time," I enjoy reading and watching movies with my wife.
Zazzle: How do you promote your store?
Dan:  Social media is probably the most enjoyable way to promote because it's interactive.  I do fun things like presidential debate commentary on Facebook, which allows me to talk with fans of Liberty Maniacs and have lots of fun.  I occasionally sponsor events, or partner with other organizations.  We do radio ads, blog ads, all sorts of stuff.  I've been lucky to get a fair amount of buzz in the press lately because it's political season, so that's been fun.
Zazzle: What is your favorite Zazzle feature? How do you use it?
Dan:  The best Zazzle feature is clearly customization.  I'm pretty sure it's an important ingredient in my products' success at Zazzle too, because it allows me to make products that have pretty incredible depth.  The ability to make a template product that people can customize and make completely their own is pretty amazing.
I've done a fair amount of graphic tees where you can jump in and move elements around to make a completely one-of-a-kind shirt.  I've also done loads of political satire where people can make a politician saying something absurd or timely that's really pretty cool.
The design engine is really pretty elaborate on Zazzle if you think about it.  So it's really cool to sort of give people the rudiments of a design and let them go off and really make it theirs.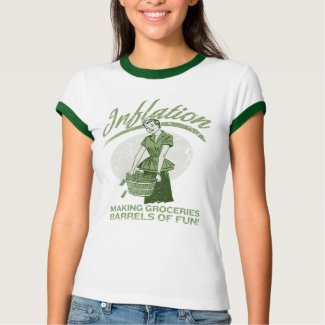 Zazzle: Who is your favorite Zazzle seller (besides yourself, of course)?
Dan:  There are tons of really great artists and store owners on Zazzle.  I'm pretty biased, though, because my brother (DiaryofFools), sister (LivandSophie.com), brother-in-law (LowSchmaltz.com), and close friends (kimiyo_prints) are all ProSellers and hugely talented.
Zazzle: What got you interest in selling your art Zazzle?
Dan: Zazzle's a great commercial platform for individual expression.  That's the primary reason I'm on Zazzle.  This is really an important time for independent artists because never before has there been a successful forum like there is today to market and sell your art to people all over the globe.  It already is now, and will further fundamentally reshape how and why people buy merchandise and how they interact with art. The ability to be on the cutting edge of this transformation is really important to me.  It's why years ago when Zazzle approached me to build a presence for LibertyManiacs.com on Zazzle I was so intrigued.
Zazzle: What tips can you give someone who is just starting out on Zazzle?
Dan: Patience.  People that have heard my story in the paper, or know me as an acquaintance, sometimes think that you can jump in, create a Zazzle store, and then make enough money to really change your life almost overnight.  Now, going full time is a possibility for a growing amount of people, but it's like any business; if you're starting from scratch then it's going to take a long time to build a following. Most importantly, it's going to take time to produce quality products that are going to sell.
So patience isn't a virtue for nothing.  Start by making a goal of creating one or two designs a week… maybe even less.  Focus on quality, your craft, and build for the future.
Thanks Dan!