Ridge, from the Zazzle store ridgerooms, talks with us about her creative nature, her pop culture inspirations, and her advice to other Zazzlers.  Check out the interview below and don't forget to check out her store ridgerooms.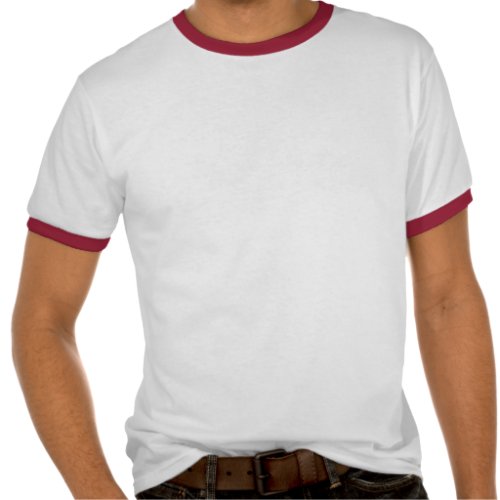 Zazzle: Hey Ridge, tell us a little about yourself.
Ridge: I'm a freelance illustrator, product designer/developer and writer. I usually live in NYC, but I'm on sabbatical in the country until later this year, as I needed a bit of a break from the city. I spent 10 years designing in-house and/or freelance for a bunch of brands — everyone from "Peanuts" to Pepsi — but went out on my own about two years ago to work on my own creative projects. Starting next month, I'll also now be in my favorite gallery in LA. It's just one more piece of the puzzle, but I'm really excited about it.
Zazzle: When you're not creating art, what are your other hobbies?
Ridge: I'm obsessed with music, and am an absolute sucker for old movies. But really I love consuming all of the arts … it's one of the best things about New York — so many shows and galleries and concerts, etc. I also really love volunteering — especially with arts mentoring programs for kids. Unfortunately we didn't have anything like that when I was growing up, so I like to try and help give the encouraging head start that I didn't get as an awkward artist kid trying to find her way. But other than that, my interests change often. I'm so homesick for NY right now, since on weekends, I like just walking out your door without a plan. You never know what adventure you'll find that day.
Zazzle: How many hours do you typically spend working on your Zazzle store?
Ridge: It ebbs and flows. Sometimes I go months without posting something new, and then I'll have a burst and work every day for a week or two on it. I try to load up a bunch of pending items (I think I have 10 pages of them right now), so that if I get some free time and want to do an update, it's mostly ready for me to post. For as much time as I spend doodling unnecessary silliness for my blog or making custom birthday cards for friends, I really should spend more time making general cards and things for my store. I'm trying to change that. Obviously freelance client projects come first, but I've started thinking of my store as another client that gets its own scheduled time. Lately I've been implementing an at-least-one-hour-per-day rule to my schedule.
Zazzle: When and how did you first become interested in art? How long have you been making art?
Ridge: I didn't come to it as naturally as most of my artist friends who tell me that all they did as a child was draw. I had so many interests, of which art was just one. If anything, when I was growing up, I desperately wanted to be a film composer, but although I was classically-trained on multiple instruments, I had no talent for songwriting, so I went to college instead for cinematography (another passion), with English as a minor. But instead of working on films or writing papers, I always ended up sitting in my dorm room into the wee hours of the night drawing. After college, I used my music and English background as a music journalist for a few years (with some illustration gigs on the side), then one day a recruiter from Barnes & Noble called and asked if I wanted to interview for a job in product development. They'd seen my resume and needed someone with communication skills to convey specs, etc. to manufacturers, which was something that also required an artistic eye. I gave it a try and 12 years later, I now do product design and illustration full-time, with the writing now on the side. My musical and film training did not go to waste, though, as everything I've absorbed over the years goes into what I design and draw. Cinematography taught me composition and and how to tell a story with color, etc., and music pretty much feeds everything I do.
Zazzle: What's your inspiration for your designs?
Ridge: For illustration projects, it's almost always what I'm surrounded by at the moment — a band I'm listening to a lot, a movie I just saw that I loved, etc. For products, I mostly design what I'd like for myself but haven't been able to find somewhere to buy. I tend to gravitate towards products with a mid-century style, which used to be hard to find, so I'd make it all myself. Although now with the popularity of "Mad Men" you can find more if it around. Sometimes to my chagrin — I used to carry a Pan Am flight bag as my messenger bag around NYC all day, but once that show came out, I had to retire it for fear of looking like some sort of "Pan Am" TV show fanatic. I still have some of that jet-set vibe in a lot of my design-work, though. I've studied that era extensively, and I think that "look" is just naturally a part of what I do, whether I try to spoof it on purpose or not.
Sometimes projects inspire other projects too … I was working on an Alfred Hitchcock illustration for a gallery show, and I'd lost my mojo for the project, so I switched to this little creative exercise I learned where you draw something fun just to recharge your creative batteries. I'd been listening to a lot of the Who while drawing, so I did this mod geometric cartoon of Pete Townshend, and while working on it, I got the idea to pull out some of the elements  — the 45 records, the union flag from his guitar, etc. — and turn those parts into designs for my shop. So now, what started as an assignment turned into a fun doodle for my blog and then ultimately inspired a couple hundred new products in my shop. That's one of my favorite things about art … it's so fluid.
Zazzle: What has been your favorite design you've created, and why?
Ridge: Probably my "Movie Night" pattern that I originally designed for the Keds men's shoes (and which was chosen as Today's Best), that has now started doing pretty well as an iPhone case. I'm very inspired by iconic imagery — Andy Warhol was a childhood idol of mine — and I like the representativeness of the different genres of movies on the tickets. Also I'm completely in love with designing repeat patterns. The more complicated the repeat, the better.
Zazzle: What got you interested in selling your art on Zazzle?
Ridge: I was actually with your competitor starting in 2005, but came over to Zazzle when you partnered with Keds. (I may have even heard about you through Keds, I can't remember.) I had both stores for a couple of years, then ultimately closed down the other one since Zazzle was so much better. Now I wish I'd known about you sooner. Having a shop here has been world's above my other experience.
Zazzle: That's excellent to hear. What tips can you give someone who is just starting out on Zazzle?
Ridge: I originally said "patience" and "be yourself" here, but in reading a few of the other interviews, it looks like that's everyone's advice. So in addition to that, I'll build on what I said before … when you're working on something, don't be afraid to think of how you can either continue the design as coordinating products or repurpose some of the art elsewhere. As a pop-culture-themed artist, I do a lot of projects for my blog etc. that I can't sell because I'm not licensed by that property to, but plenty of those projects inspire something in my shop … in that way I don't feel like any time was wasted. The green plaid that I added to my shop recently was originally made for a James Bond poster I did last year just for fun.
Zazzle: Do you have any fun stories about being a seller on Zazzle?
Ridge: It makes me laugh every summer when I get a few bulk orders of my Hot Dog "America's Favorite Mystery Meat" tee, which are usually going to some sort of seaside town. Either that person bought them to stock in their gift shop, or they're making their employees wear them. I get a weird kick out of supplying the uniform for disgruntled teenage snack shop workers everywhere.
Thanks for sharing Ridge!