Giulio, from the Zazzle store BiroBrawls, talks with us about his passion for digital art and his desire to forever improve. Check out the interview below and don't forget to check out his store giuliorossi.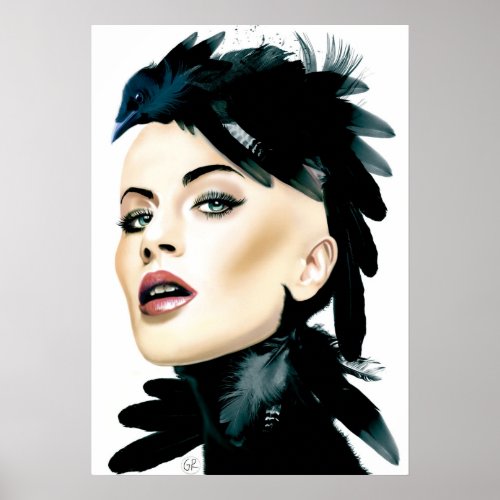 Zazzle: Please give us a brief bio. Where are you from and what got you interested in making art?
Giulio: Hi, I'm Giulio Rossi, self-taught Italian artist. I love to be creative every single day of my life. In the past years that means that I needed to draw, paint, color my ideas in any type of material (paper, wood, glass, plastic, wax) and testing my skills and exploring the world of art. Then I bought a digitizing tablet and I discovered a brand new way to express my passion, a new dimension that helps me to experience the joy of digital illustration and graphic design, and that's what I'm doing from now on!
Zazzle: How would you describe your style?
Giulio: It's always hard for me to give people a description of my own style! I think my first inspiration is the pop culture world; I like colors and funny designs, especially for t-shirts, sexy-cutie characters with urban style, tattoos and nerdy stuff too!
Zazzle: What's your favorite medium to use?
Giulio: It has been 2 years since I started working with a digitizing tablet. It was love at first "touch"!! Digital gives you the chance to create things in a brand new way, tons of styles you can work on and multiple variations you can apply to your drawings. Yeah I'm digital addicted
Zazzle: What has been your favorite design you've created, and why?
Giulio: I'm sure that my fav design is the last I've created (seen below). I always prefer the last one the most because I think working as graphic designer and illustrator I want to improve my skills in every single drawings, so I try to do my best every time and it's crystal clear that I'll put more experience and awareness on my next one!
Zazzle: What are some of your other hobbies?
Giulio: As I work a lot in front of my computer, I love to go outside, enjoy the silence of the nature, breathing fresh air, walking and climbing my mountains here…I love trekking! I'm also a big fan of horror movies, love to paint in traditional way (watercolors are my fav), hanging out with friends, and all the usual stuff a man can do!
Zazzle: What got you interested in selling your art on Zazzle?
Giulio: It's cool imaging your artworks used by people from all over the world, it's feels good to be appreciated. It means a lot to me and it helps me to keep my interest in the amazing world of design.
Zazzle: What tips can you give someone who is just starting out on Zazzle?
Giulio: You need to practice a lot to become a good designer. Actually, you'll never finish to learn and to improve, so I think it's better to not upload each single sketch you make. Be original above all! So don't copy others successful designers work, it's not fair and it will discourage you. My fav quotes says: "Art is a deliberate recreation of a new and special reality that grows from your response to life. It cannot be copied, it must be created."
Zazzle: Can you give us a sneak peek of future designs?
Giulio: I worked a lot for horror directors during the last months, so it could be possible that I'll do something creepy!
Thanks for sharing Giulio!