Kevin, from the Zazzle store skibbyb, discusses how his art is influenced by his upbringing and why he is so enthralled with other cultures. Check out the interview below and don't forget to check out his store skibbyb!
Zazzle: Hey Kevin, tell us a little about yourself.
Kevin: I grew up in a US Air Force family, so I had the opportunity to travel a great deal as a child. This is where my love of travel and travel posters comes from. I've lived in 8 states and 3 foreign countries. I currently live in Santa Fe, New Mexico but my parents are from New Orleans, Louisiana, so I'm very fond of that great city.
Zazzle: Your pieces are mostly travel designs. Do you travel often? What has been you're favorite place to visit?
Kevin: I've traveled a lot in the past. I don't travel as much now but I still have the bug and a long list of destinations to visit, especially Kenya. My favorite place to visit has to be Spain. I lived in Seville as a kid, and had to chance to visit again as an adult. I fell in love with Spanish culture at a young age!
Zazzle: What inspires you the most about different regions?
Kevin: I'm inspired mostly by different cultures, architecture and ways of life. It's amazing to visit a foreign country and see how differently things are done, to be in a place that's completely different than what you are used to.
Zazzle: How would you describe your artistic style?
Kevin: I would describe my style as retro with a modern flair. I think there is a bit of art deco as well as an architectural quality to my work.
Zazzle: What is your favorite design you've created, and why?
Kevin: Hmm…. good question! I have a lot of favorites, but one favorite is the Golden Gate poster (shown below). I like this one because it's a view of the Golden Gate Bridge not normally seen in posters or postcards. I actually walked onto the bridge to take a photo from this vantage point.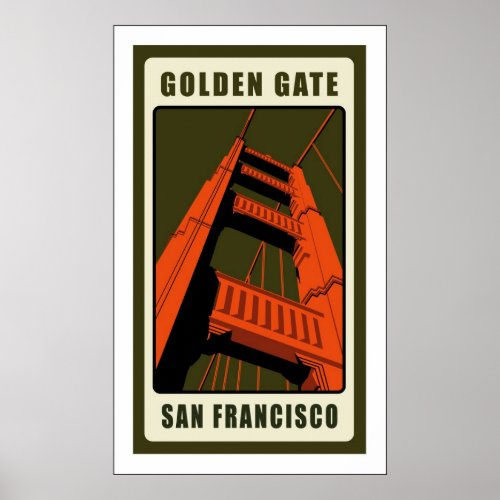 Zazzle: What got you interested in selling your art on Zazzle?
Kevin: It's the perfect way to get your artwork out to the masses with no overhead. Back in the day, an artist would have to pay to have materials printed. With Zazzle, I can focus on the artwork and not have to worry about a venue to get it in front of an audience.
Zazzle: What is your favorite Zazzle feature? How do you use it?
Kevin: Well, I love to be able to create a custom piece for someone and be able to upload and print only one or two. I also like the quick create feature.
Zazzle: What tips can you give someone who is just starting out on Zazzle?
Kevin: I would say to find a niche. Have a focus to your work. And be patient! It takes time to generate a following and a presence on the web and you have to continually work at it.
Zazzle: What was the very first thing you made on Zazzle?
Kevin: I think it was probably my Matterhorn poster.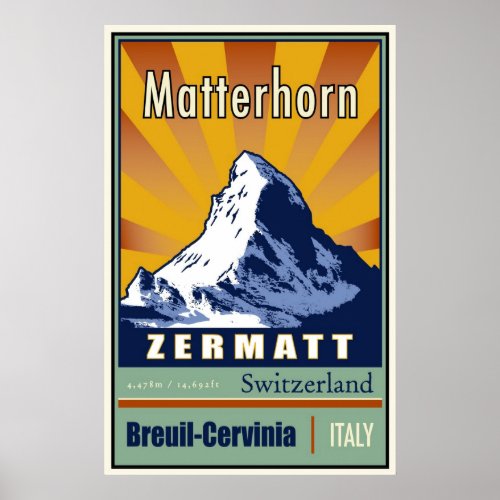 Thanks for sharing Kevin!