Yee Von, from the Zazzle store WhimsyWhimsical, discusses her gravitation towards paper products despite living in a digital world. Check out the interview below and don't forget to check out her store WhimsyWhimsical.
Zazzle: Tell us a bit about yourself.
Yee Von: Hi, I'm Yee Von from Malaysia and currently working as a freelance illustrator / designer. My artworks are mostly inspired by whimsical forest animals which are drawn on paper with ink pen, color digitally.
Zazzle: When did you become interested in design?
Yee Von: I took a science class when I was in high school and after graduated I was looking for something different, something more expressive. Hence I took the leap and enrolled myself in Graphic Design degree course. And that's how my interest in design started :)
Zazzle: What sorts of things inspire you?
Yee Von: Color inspirations, packaging & labeling, hand lettering typography, patterns, cute animals… and the list goes on. Here are some of my favourites from Pinterest.
Zazzle: Where's your favorite space to create?
Yee Von: Whether it's a cafe, library or even a couch, as long as it's a quiet and cozy place I'm happily doodling away, sometimes for hours! Yet, my favourite 'space' to create is in my sketchbook. Collecting sketchbooks (though some of them are left unfinished) feels like I'm collecting inspirations and ideas!
Zazzle: Your store is full of charming paper products. Why do you think you've gravitated towards them?
Yee Von: I always love the look & feel of paper products, whether it is a card, notebook or a tag. They have the personal touch (and texture too) which you can't feel and connect with in virtual world, though I couldn't agree more that communicating in emails is convenient. Even so, a simple handwritten 'thank you' is more charming than a typed out 'thank you'.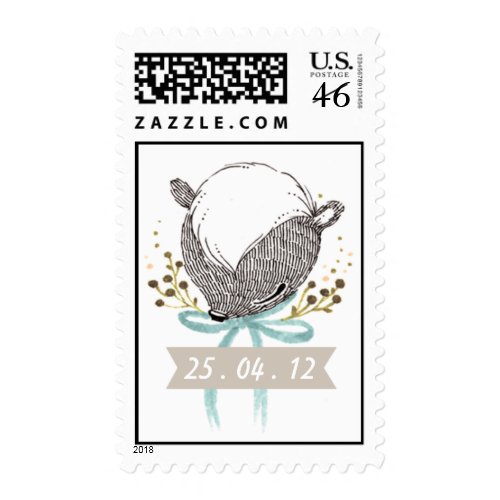 Zazzle: All of you products complement each other very well; do you keep this in mind when you are coming up with new ideas?
Yee Von: Yes. As most of them are inspired by forest theme, they can be easily mix and match with each other; an oak leaves pattern envelope might even goes well with a baby skunk address label. That gives my customers options to pick and choose.
Zazzle: What got you interested in selling your art on Zazzle?
Yee Von: I was attracted to the pattern envelopes, address labels, and postage stamps on Zazzle. I find it is very convenient as they are customizable; you can even pick the paper style and color for the envelopes!
Zazzle: How do you promote your store?
Yee Von: I always promote them in my blog and share them on my Facebook whenever there are new :).
Zazzle: What tips can you give someone who is just starting out on Zazzle?
Yee Von: Be true to yourself and always passionate in what you're doing. When you put love into something you do, people can feel your effort! And always understand your strength and find your niche market.
Zazzle: Can we get a sneak peek of feature designs?
Yee Von: Here are some of the sketches for my coming envelope liner in progress :).
Zazzle: Awesome! Thanks for sharing Yee Von!