Vicki, from the Zazzle store NiteOwlStudio, explains creative process and gives thorough advice on how to make it on Zazzle. Check out the interview below and don't forget to check out her store NiteOwlStudio!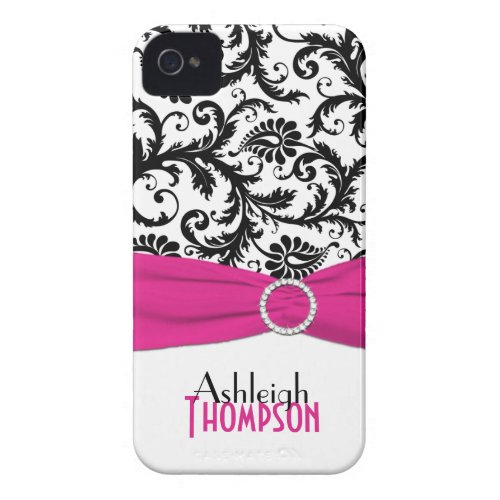 Zazzle: Firstly, tell us a little about your background. Where are you from? When did you become interested in designing?
Vicki: My name is Vicki and I live on the beautiful east coast of Canada with my wonderful husband, Dennis, and our two cats, Scarlet and Cletis. I guess like the vast majority of Zazzle shopkeepers, my interest in art and design came at a young age. I can't say that I was born with a paint brush in my hand, but I do have very early memories of taking great care in the creation of the title pages of school book reports. I used to paint acrylic and water color portraits of loved ones, and animals, and celebrities, but then moved into photography for a time, where I would make old-fashioned colorized photos of family and friends. Home decorating and renovating, hand crafts, photography, painting, and some graphic design were always a hobby for me until 2010, when I opened my Zazzle store.
Zazzle: How would you describe your style?
Vicki: That's a really tough question. I know I have a definite style, but not in the art sense like Cubism, Impressionism etc. If girly glam is a style, then that is what I lean towards. I asked the people in my "Zamily" (awesome FB group/family I'm part of) what they would call my style and everyone seemed in agreement on the word ornate. I've always been fascinated with shadow and light in my paintings and photography, so even my designs on Zazzle tend to have a look of being under a light source. I think it gives them a little more life than just flat color.
Zazzle: What inspires your designs?
Vicki: In a word: color. I love rich, vibrant colors, especially those in nature. I get a lot of my inspiration from the colors in a flower bouquet, or from magazines, bedding catalogues, and online inspiration boards. Inspiration can strike at any moment from something as simple as a color in an earring I saw someone wearing. That will just click something in my brain that will make me think how nice that color would look paired with some other color and then I'm off doing another wedding collection. Take the purple petunia photo of mine for instance. I would pick a shade or two of purple and pair them with a shade or two of green and maybe add some ivory or white, and a new design is in the works.
Zazzle: How do you get out of creative ruts?
Vicki: Knock on wood, ruts are rarities for me. Sometimes I'll just need a rest, as opposed to having a rut. The ideas always seem to be there, but there's not enough time to get them all out, so if I start to feel overwhelmed, I'll just change gears for a few days and do things that are less creative, like using existing designs on some of the new products Zazzle is always giving us. Sometimes a customer will ask for a color combination change and that may be the start of another collection.
Zazzle: What is your favorite product to create?
Vicki: Hands down, that would be invitations! Wedding, Anniversary, Sweet 16, Quinceanera, Bat/Bar Mitzvah, and Birthday, primarily…..for now.
Zazzle: What has been your favorite design you've created, and why?
Vicki: Oh boy is that a hard one to answer. The most meaningful/favorite thing I've made was a recent gift for my Mom and Dad. Their beloved German Shepherd dog passed away and my Mom was having a hard time putting away his collar, leash, and special bandana. We were also getting him cremated, so I thought I would make them a memory box that they could either store his ashes in, or keep his special things in. I designed a large jewelry box with the photo of Buster on the ceramic tile top, along with the dates of birth and death and a little verse on it. I knew it was a hit when my Mom cried when she saw it. She now has his special things tucked inside it sitting on her living room end table. FYI: the ashes of a 120lb German Shepherd will not come close to fitting inside the large jewelry box.
As for my most favorite item I've posted for sale, I think it would have to be this double photo 50th Wedding Anniversary greeting card. I really enjoy making the 50th wedding anniversary products. It's such an amazing accomplishment for a couple to achieve. I make each of these designs as if I was making it for my parents, knowing that some child is looking for just the right card for their parents' 50th, and hoping that mine fits the bill.
Zazzle: What got you interested in selling your art on Zazzle?
Vicki: The short version is that my sister, who has the Zazzle store, Wasootch, opened her store in late 2009 and asked if I would proof/critique some of her early designs. I was so hooked that a few months later I HAD to open my own store. The Zazzle experience opened up a flood gate of pent up creativity and ignited a passion in me that I didn't want to let dwindle away.
Zazzle: How many hours do you typically spend working on your Zazzle store?
Vicki: Hmm. "Every waking hour" would probably sound bad, huh? Truthfully, when I first started with Zazzle, I worked very long hours because I also had another job where I worked 12 hour shifts and would come home and put in several more hours on Zazzle. Because of the shift work, I would have 2-3 days off between rounds, so I would still work 14-18 hours on the store during those "days off". A year after opening my store, I ended up on disability from my old job, with the strong possibility that I would not be able to return to that career. I hunkered down and focused on my Zazzle store. I was determined to build up my sales enough to be able to replace that other income, in case I couldn't go back to that job. I'm at the point now where I don't have to put in really long hours anymore. There are days that I still do, but there are lots of days where I don't put more than a few hours in too. It's never felt like work to me. It's always felt like a favorite hobby, so it's hard to make myself stop when I'm having so much fun. I get a lot of custom requests, so some weeks I'll just work on those while I wait for the next glimmer of inspiration to strike. I'm not a very structured person and having worked shift work for so long, I never really had a wake/sleep routine. My natural inclination is to stay up late into the night, which is where the store name NiteOwlStudio came from.
Zazzle: What tips can you give someone who is just starting out on Zazzle?
Vicki: Well, contrary to popular belief, imitation is not the sincerest form of flattery on Zazzle. Here we call it copying, and it is not appreciated. Develop your own niche, and your own style within that niche. If you are easily influenced by designs in the Zazzle market place, don't look there for inspiration. Go and look at magazines, catalogues, trade shows, craft shows etc. If you want to open a store about dogs, give the customer something that is not already everywhere in the market place now. Do something different with the subject matter. Don't title things with pretty sounding names like "Perfect Wish" if it's a photo of a rose petal. Instead call it "Pink Rose Petal on Grass" or whatever. Title it how people would search for that item. Use tags that people will also search on to find that product. Write your descriptions as if you are describing it to a sight impaired person. Be specific and relevant with key words. Be patient, and work hard. Don't be afraid to ask a question in the forum. Most Zazzlers are happy to help. I lived by two sayings when I first started on Zazzle. The first was a play on the ever-popular "If you build it, they will come" line from the movie Field of Dreams. I changed it to remind myself that "If I make it, someone will buy it". For certain, people will not buy something that's not there, but they might just buy something that is, so don't let your inner voice talk you out of posting a design you are unsure of. The second saying was/is "a watched pot never boils". I would use that one when I found myself incessantly checking my account to see if anything sold. We all have slow days/weeks so it's easy to get discouraged during those off times. When I hear myself thinking "a watched pot never boils" now, I know that I am focusing on the wrong thing and I'll turn away from the sales report and remind myself why I do this, which is for me, for the absolute love of it! Zazzle has been life-changing for me and my family. Build your brand and it can be for you too!
Zazzle: Can we get a sneak peak of future designs?
Vicki: No, I just finished up an autumn collection and will soon start on some winter/Christmas designs.
Zazzle: Thanks for sharing Vicki!