Sailing…takes me away to where I'm going…
Ocean wind, salty air, sunny skies. Whether it's for real or in your imagination, let the beauty of nautical design inspire you.
Got a beach house? Lucky you. Just a regular house? That's good too. Give it a pleasant seaside vibe with some unique décor. May we suggest this gingham pillow, especially if you are feeling a little "crabby":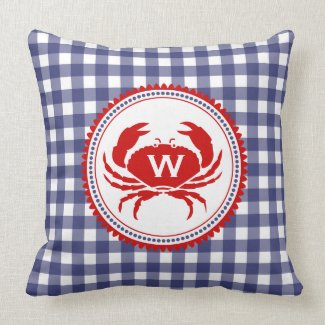 Blue Gingham & Crab Monogram Pillow by JillsPaperie
Time for work, time for play, time to sail and get away. There's a perfect time for everything. Let the vintage compass rose wall clock be your guide: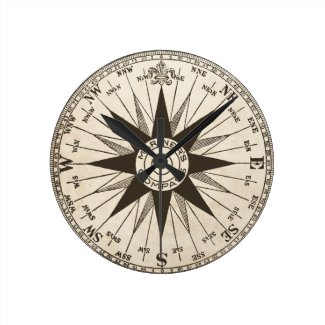 Vintage Compass Rose Wall Clock
by
JoyMerrymanStore
Wherever you venture, don't forget your phone in its vintage wood-design case:
Vintage Nautical Anchor White on Brown Wood Grain iPhone 5 Covers
by
railtonroad
Sometimes you need to get away from it all. Or most of it all. If you need to take your iPad with you on your next vacation, why not dress it up a little?:
Nautical retro sailor girly pattern with anchors iPad cover
by
GraphicMarket
Let the whimsy of nautical design take you away to where you want to be!