The new postage rates have gone into effect!  We wanted to follow up on our last update to let you know that Zazzle now offers these new rates so your custom postage will be exactly what you need to get that letter out the door and into the hands of your loved ones (or simply the cable company if you're paying your bills the old-fashioned way).
Most importantly, it will now set you back $0.49 to mail a first-class letter.  So make sure that your birthday cards and Valentine's Day cards are adorned not just properly but beautifully.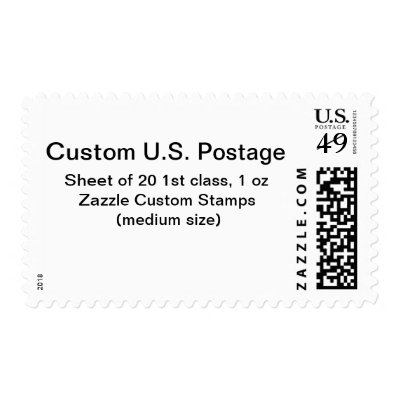 You can read more about the USPS changes for a variety of offerings.  It's time to get creative and start designing new postage right away!