In Japanese culture, kawaii means adorable, lovable, cute — the epitome of Valentine's Day. What could be a more perfect way to honor and treasure your valentine than with the cutest possible gifts?
And so we're clear, it applies to both women and men! Think food, clothes, toys, appearance, entertainment and pop culture.
How can you get your kawaii on this Valentine's Day? Start with the absolute cutest of cards, the Kawaii Pink Octopus gift card, totally blank on the inside to leave tons of room for your love-note:
http://www.zazzle.com/kawaii_pink_octopus_card-137457745261271212
Or pour your heart out on the inviting pages of the Shy Narwhal with Donut gift card, a coral-filled take on kawaii with the most loving of Arctic whales: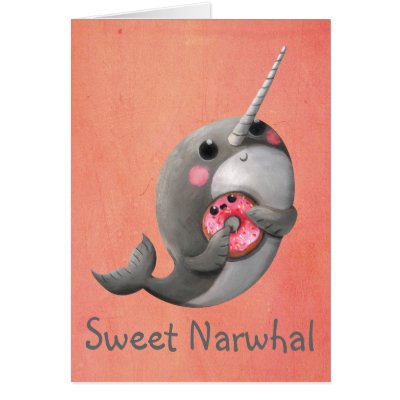 http://www.zazzle.com/shy_narwhal_with_donut_card-137937360993656317
Keep the kawaii going all year long with the Cute Mustache Unicorn mug, a magical, dreamy memento of love that your valentine can enjoy every day. In this unicorn's adorable life, love is always in the air:
http://www.zazzle.com/cute_mustache_unicorn_mug-168089095169781353
The most kawaii part of Valentine's Day, of course, is the expression of love itself. Everything else is just sweet, sweet icing.