Business cards are hard — and crucial — to get right. They tell people who you are, what you do and what you're like. They help people trust you and (hopefully) want to work with you.
Telling someone your social media deets just isn't the same. We live in an online world, and that makes the physical business card (and the person giving it) stand out that much more.
Are we right? Of course we're right. Not only that: we'll prove it with business cards that could not be cooler or more original, like you.
Here's one way to make an impression — the "Hello, Nice to Meet You!" Business Card says "Here I am" like no other. Your name on the front, contact details on the back and memorable impression everywhere. Choose the Indestructible option for paper that's virtually tear-proof and water-resistant, the superhero of cards: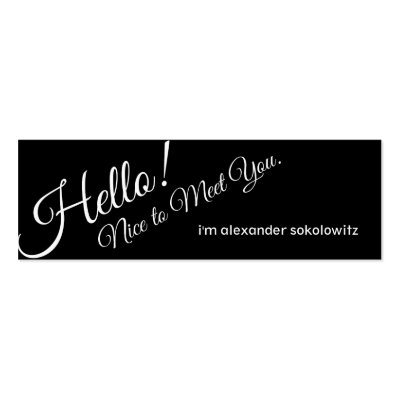 http://www.zazzle.com/hello_nice_to_meet_you_profile_business_card-240481994327148044
For something more subtle, the Elegant Dot Pattern White Business Card is professional, simple and also fun. It has a style and panache of its own, in a cool way. Spring for Ultra-Thick Premium Paper for cards that say "I'm here to stay," and last as long as your wheelings and dealings: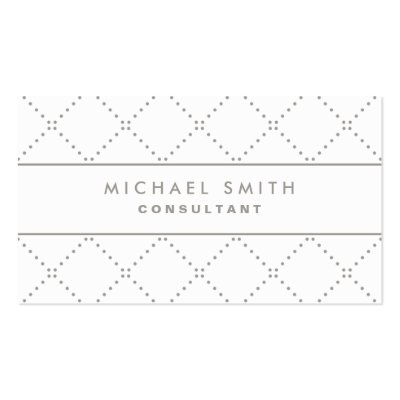 http://www.zazzle.com/professional_elegant_dot_pattern_white_groupon_business_card-240609373194828939
Now for some color — the Chic Grey Arrow Business Card is dynamic and exciting in turquoise, grey and white. Definitely chic, definitely different, definitely says personality and pizzazz (and also comes in Ultra-Thick Premium Paper):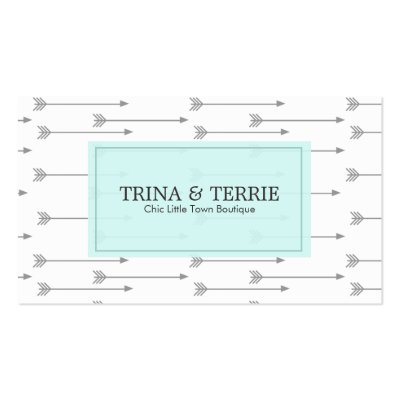 http://www.zazzle.com/chic_grey_arrow_business_card-240134334355108084
Get out there and show them what you're made of. Back it up with cards that say you mean business and are awesome. Go on: we believe in you.