If you're anything like us, you legged it to the movies last month to catch the opening of the latest Muppet caper, Muppets Most Wanted. (We loved it!)
Adding Tina Fey and Ricky Gervais to the usual Muppet mix was a foolproof plan for hilarity. They get to be among the newest members of a franchise that's now more than 60 years old (egad).
As Statler and Waldorf would say: That's not half-bad … Nope, it's all bad!
In honor of our longtime friends, we have some winning ways to celebrate everything Muppet — whether you're a Kermit fan, Miss Piggy devotee or Statler and Waldorf soulmate. (Such a soft spot.)
Many of the Muppets we now love got their start on The Muppet Show, which started in 1976. Miss Piggy, Fozzie, Animal and Gonzo all made their debut there, along with the first celebrity guest stars.
The first slew of flicks came in the late-'70s, with the legendary Muppet Movie, Great Muppet Caper and Muppets Take Manhattan.
As of 2012, they even have a collective star on the Hollywood Walk of Fame. Envy!
And how to celebrate? We'll start with a classic. Nothing spiffs up a room like a print of Kermit's evil doppelganger. Case in point, the Constantine Print: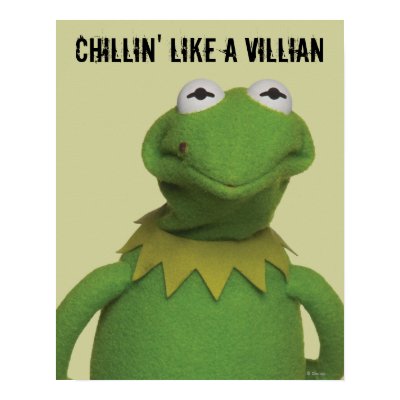 http://www.zazzle.com/constantine_print-228918940444926984
Next, here's a way to spread the Muppet love. Travel the globe, stay at home, but tell your friends all about it with the Muppets Tour the Globe Post Cards. Tiny car, eight wild-eyed Muppets, careening through Europe — you could customize the text, but could you ever surpass them?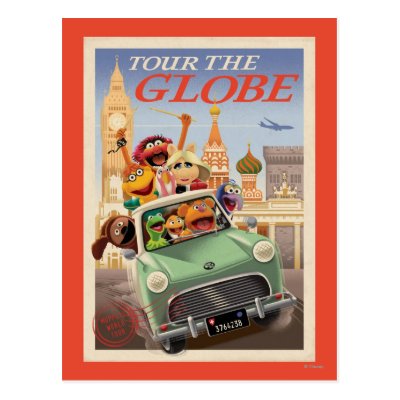 http://www.zazzle.com/the_muppets_tour_the_globe_post_cards-239509467878218949
Finally, a way to take our beloved Muppets out with you, everywhere and always. That is, after all, the key to happiness. The Animal World Tour Courier Bag is crazy devilish fun and rad, as it should be (and as you should be):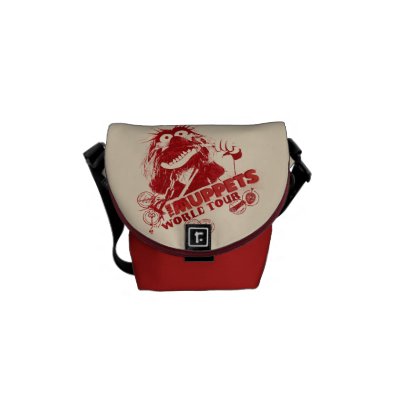 http://www.zazzle.com/animal_world_tour_courier_bag-210232904457301318
We'll leave you with one last nod to our favorite two-man peanut gallery. They always put it best.
Statler: This is a very moving moment.
Waldorf: Yeah. I wish they'd move it to Pittsburgh!