Act One:
To-morrow, and to-morrow, and to-morrow,
Creeps in this petty pace from day to day
To the last syllable of recorded time,
And all our yesterdays have lighted fools
The way to dusty death …
Shakespeare was born in 1564,
The exact birth date still unknown to us
But celebrated on April 23
(He was baptized on April 26).
His plays are staged more than anyone else's,
And translated into every major language.
How's that for just one man (ignoring the conspiracies)?
Born in Stratford-upon-Avon, England
He was the third of eight children, to John
And Mary, alderman and landowner
(Respectively), as this black-and-white print
Of Shakespeare's birthplace handsomely depicts: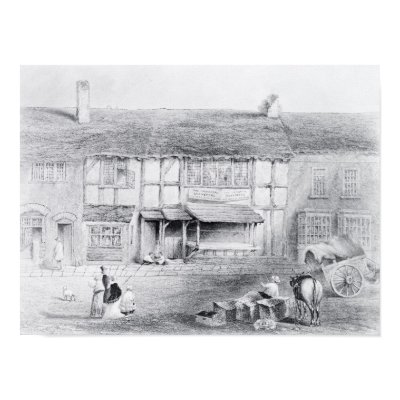 http://www.zazzle.com/shakespeares_birthplace_print-228268570094171478
Act Two:
… Let me be that I am and seek not to alter me.
In London, 1598-99,
Shakespeare wrote Much Ado About Nothing,
A brilliant piece of comedy and wit
With man and woman fated to pair up,
But they must court each other first until
They realize it. The Front Piece to the Quarto,
Dated 1623, is priceless,
As both memento and an iPad case: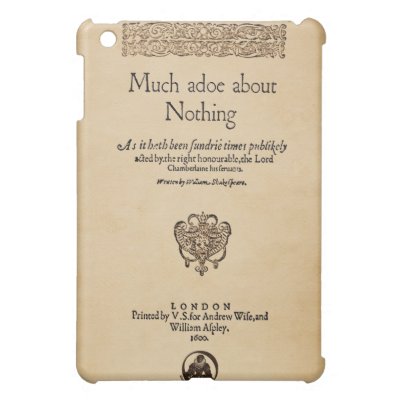 http://www.zazzle.com/front_piece_to_much_ado_about_nothing_quarto_ipad_mini_case-256345527602145106
Act Three:
Pray you now, forget and forgive: I am old and foolish.
In London, 1603-6, he wrote
One of his final plays: King Lear, about
An older man gone mad over power
And ego (sound familiar?), who must make
Amends with his estranged daughter Cordelia.
This oil painting by Hillingford portrays
Lear vulnerably, winning forgiveness
From Cordelia. At last, some happy peace: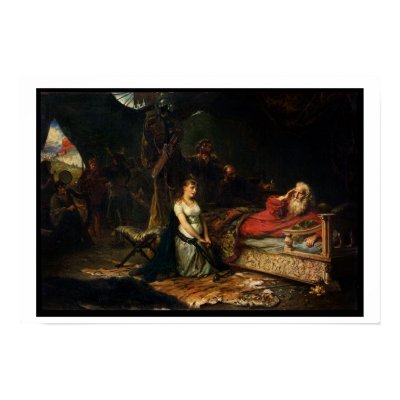 http://www.zazzle.com/cordelia_and_king_lear_oil_on_canvas_poster-228191120846294305
If we shadows have offended,
Think but this, and all is mended,
That you have but slumber'd here
While these visions did appear.
And this weak and idle theme,
No more yielding but a dream …