This week we're talking with illustrator Christina Siravo about her diverse creative background and how Zazzle has helped her make a living as an artist.
Zazzle: Tell us about you! Where are you from/where do you live?
Christina: I live in Portland, Maine and am a graduate of the Maine College of Art, where I earned my BFA in Illustration. I am also a professional singer- cantoring for weddings and funerals, and I enjoy performing music locally.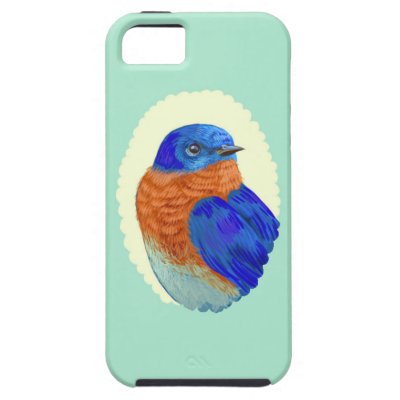 I've been able to make a living through creating art and singing– and Zazzle has been a really great tool in helping me to achieve that goal.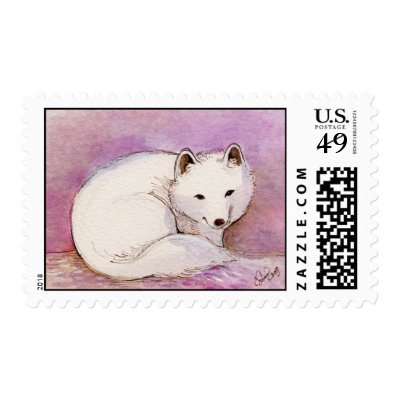 Zazzle: What is your background in art or design?
Christina: When I was a child, I began designing my own greeting cards and selling them door to door- I was encouraged and pursued it further. We also wrote and illustrated our own books in elementary school, as a class assignment- and since then I knew what I was going to do. In high school and through art college I was involved in musical theater and Opera productions. Music continues to be a source of inspiration for me and they go hand in hand.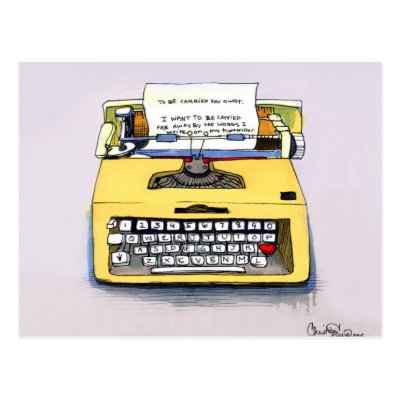 At MECA, I was given the opportunity to explore a variety of mediums such as printmaking and oil painting, sculpture and so on. It was in my second to last year that I was able to declare a major in illustration (we were the first "Official" Illustration majors to graduate from MECA!) I was so glad because Illustration was definitely my calling.  I love cartooning as well, and I work with children after school and in the summer teaching cartooning.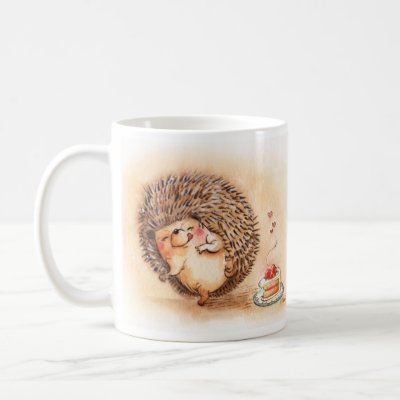 Zazzle: Where do you find inspiration for your artwork?
Christina: There are so many things! I have an active imagination and really love anything with an old, quirky, vintage style and aesthetic: fairy tales, vintage illustrations, metal lunchboxes, package designs, old children's books. I'm especially drawn to animals, and expressing their different unique personalities through drawing. I also enjoy drawing fantasy art, and my art is influenced by many different cultures.  I keep getting drawn back to styles of Illustration that inspired me as a child, such as strawberry Shortcake, Beatrix Potter, Lisa Frank, etc.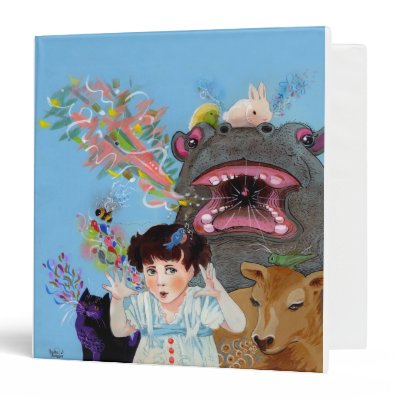 When I'm working with kids, it's really inspiring to see them learn and grow, when they have an "a ha" moment, or discover how to create something new in their own style. They inspire me all the time with their great ideas and make me laugh –they're so fun to work with!  Unlike many adults, they still use their imaginations freely, which is a very refreshing perspective to be around.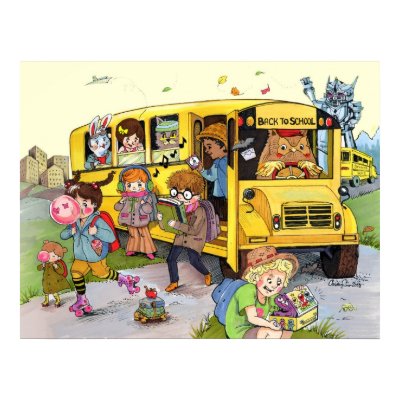 Zazzle: How did you get started on Zazzle?
Christina: I started back in 2007. I wanted to find a way to get my art onto products, and make sure I retained ownership of all of my designs. Being on Zazzle gave me that kind of control over my art, the types of products I want to make and royalties.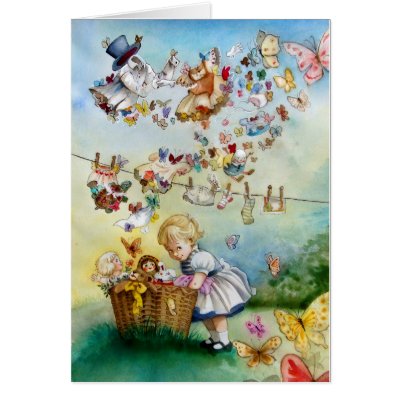 I've had a very good experience with Zazzle, and I recommend it to other artists when they ask me about the different ways I earn income from my art.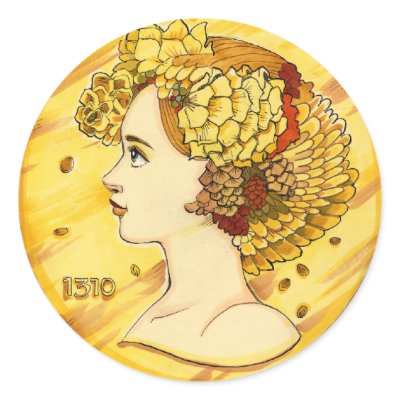 Zazzle: Do you have a favorite Zazzle product? Which of your designs seem to be your best-sellers?
Christina: It depends! I have so many different images that would go well on different products!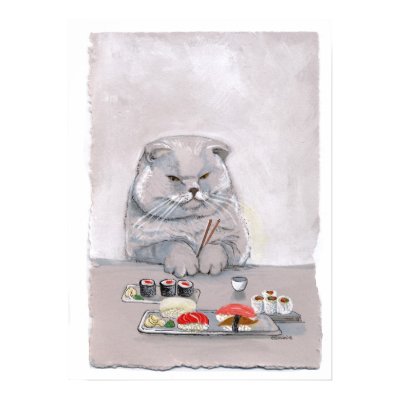 My most popular designs are definitely the "Sushi Cat" series. People seem to like them so much, and can always find one that reminds them of their own cat, or a cat of someone they know! People also really enjoy birds and any kind of animal related illustrations. Typewriters are also pretty popular too! (I have three! )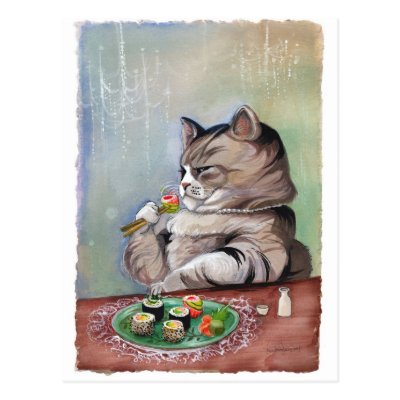 Zazzle: What advice would you give someone who wants to start out with their own Zazzle store?
Christina: I've noticed that people really like products that they can customize, so it seems that allowing customers to add their own touches is a good way to get more sales.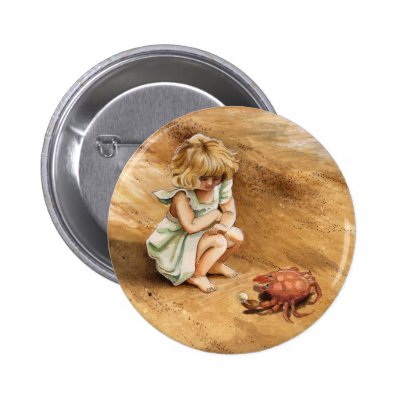 I'd also recommend uploading seasonal designs prior to the Holiday- People are often looking for customizable cards and seasonal related merchandise. See what other designers on Zazzle are doing as well, and try be a part of the community by promoting other artists too.