The Kentucky Derby is a major event, and here are some of the reasons why:
1. It's called The Most Exciting Two Minutes in Sports. That's a lot of capital letters, and for good reason.
2. It's the only horse race in the U.S. Triple Crown to run continuously, every year, since it started in 1875. Take that, Belmont and Preakness Stakes.
3. It's considered The Fastest Two Minutes in Sports. Again, capital letters — high stakes.
4. It culminates the two-week annual Kentucky Derby Festival, which dates back to 1935. It's so major that most events have the word "great" in them, like the Great Steamboat Race and the Great Balloon Race. There's also a marathon and the Pegasus Parade, one of the largest parades in the country. Did we just hear a booya?
Speaking of booya — you have a party to plan. When they're draping that blanket of roses over the victorious horse, you can't be slumped by yourself on the couch with an empty bag of chips.
The Run of the Roses is an event. And to get yours started, you need to invite your people. Here's what you do: you get your Kentucky Derby Party Invitation, you find your horse-themed stamps, you slap them on the envelopes, you mail them — and wait for the emphatic replies to pour in: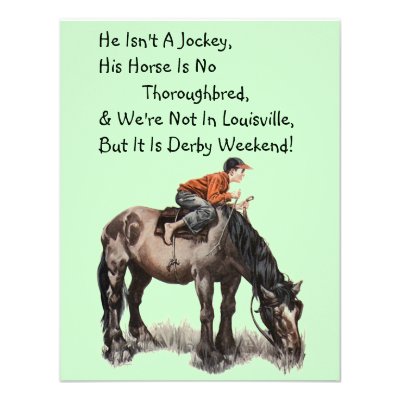 http://www.zazzle.com/fun_invitation_to_host_a_ky_kentucky_derby_party-161106208204868359
Then you prepare your pad. You put up this Equestrian Portrait of Mademoiselle Croizette, dated 1873, and adorn your most prominent wall with this image of dignity and grace: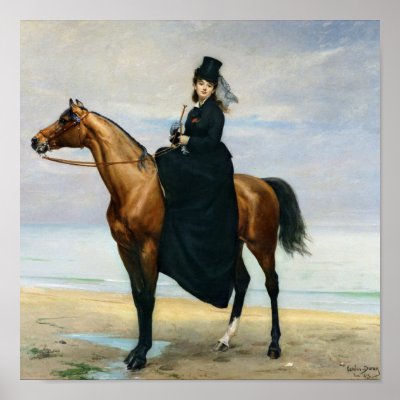 http://www.zazzle.com/equestrian_portrait_of_mademoiselle_croizette_poster-228573505369811314
When your guests pile in, you all sit back on your couch with your upright, horse-loving spines nestled on Custom Monogram Equestrian Pillows. You toast to your equine of choice … and they're off: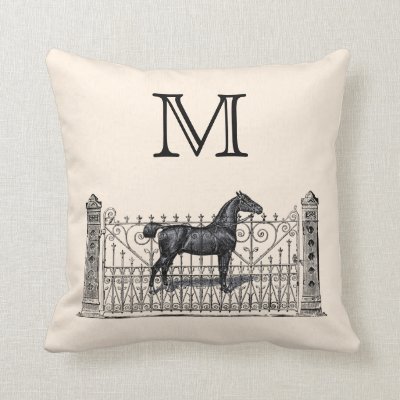 http://www.zazzle.com/customizable_color_monogram_equestrian_pillows-189356297356142337
To the races. Savor the greatest two minutes of the year!