For all of those fathers who are uncomfortable with praise, who blush and get teary-eyed, but are filled with love and commitment to their children, we want to take the time to say thank you!  We want to show Dad how much we love him, and we want him to know that we think he is wonderful.  What better way to express our gratitude than to make him smile?
In case you're totally out of it, Father's Day is on June 15, so you need to get on that quickly.  However sheepish your dad is about outward expressions of love, he's amazing and he needs a day to be honored.
Let's start with a gift that's king of the understatement. The World's Okayest Dad Vintage Coffee Mug says: no pressure. We know you're mediocre, Dad. Keep being underwhelming — we still love you: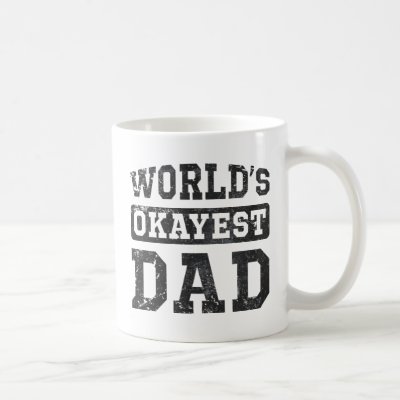 http://www.zazzle.com/worlds_okayest_dad_vintage_coffee_mugs-168255488730987828
Getting warmer: the Dad's Favorite Sayings Mug might be even more perfect. It's basically a collection of every eye-roll you've done in response to every saying he always repeats. "It builds character." "Because I said so." "What?" (That last one's not on there, but it should be.)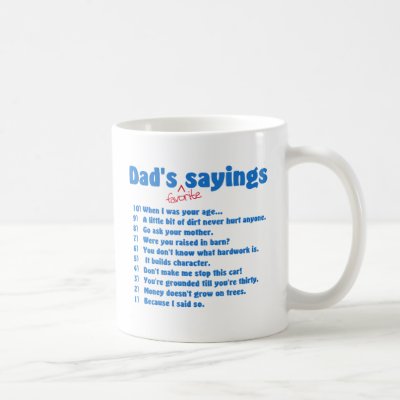 http://www.zazzle.com/dads_favorite_sayings_mug-168454117898168394
Bull's-eye: for a gift with the ultimate staying power, an iPhone case is something that can go with him everywhere, always. (Like your love for him? Too cheesy?) Our top two choices — the Car Tire iPhone 5 Case, if he can't let go of those wheels, or the Power Outlet iPhone 5 Case, if he can't let go of anything electronic: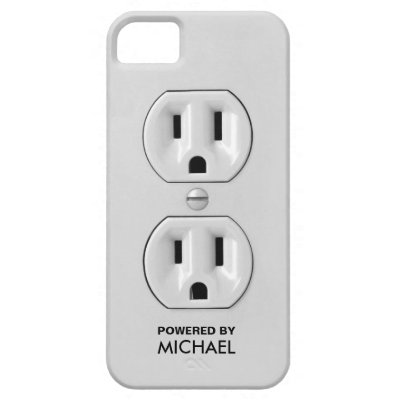 http://www.zazzle.com/personalized_funny_power_outlet_iphone_5_cases-179068971026532327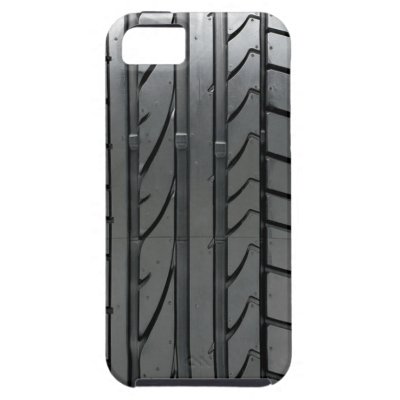 http://www.zazzle.com/automobile_car_tire_case_cover_iphone_5_case-179141413127040111
Squeeze a hug in while you're at it. However embarrassed he gets, it has to happen: he's the best!